|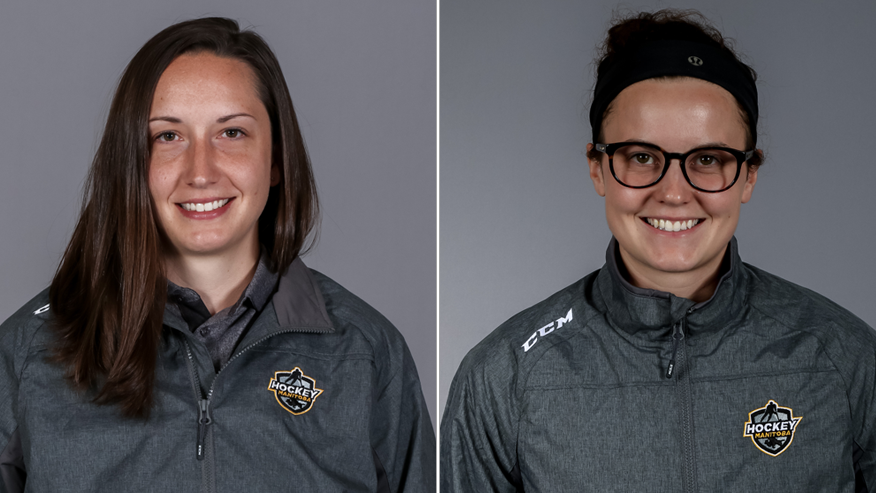 Hockey Manitoba is excited to present the We Are Coaches Clinic for prospective female coaches on Sunday November 15, 2020.
The We Are Coaches clinic will take place virtually on Zoom from 6:00 p.m. – 9:00 p.m. and will be led by Sarah Zacharias, Head Coach of the Balmoral Hall Blazers Varsity Prep Hockey team and Regan Boulton, Assistant Coach for the Balmoral Hall Blazers Varsity Prep Hockey Team.
We Are Coaches Clinic attendees will receive their Coach 2 – Coach Level which is a requirement for any coaches to coach at the Under-11 to Under-18 level up to and including AA. This level of training is also accepted at the Under-9 level.
You can register here.
Please note: This clinic is offered free of charge and is for females only. The clinic will be limited to a maximum of 50 participants.
The We Are Coaches program was designed to increase the number of trained female coaches in Canada in order to provide mentors and role models for young participants.
The goal of We Are Coaches is to:
Help build infrastructure to support and sustain the participation of girls and women in hockey in Canada.
Develop female role models and leaders within the hockey community.
Remove barriers to coaching education for women.
The program will dramatically increase the number of active female coaches in minor hockey across Canada, which will positively influence the recruitment and retention of girls in the game
If you have any questions, please contact Erikson Solnes, Coordinator, Coach Development at esolnes@hockeymanitoba.ca.
Share