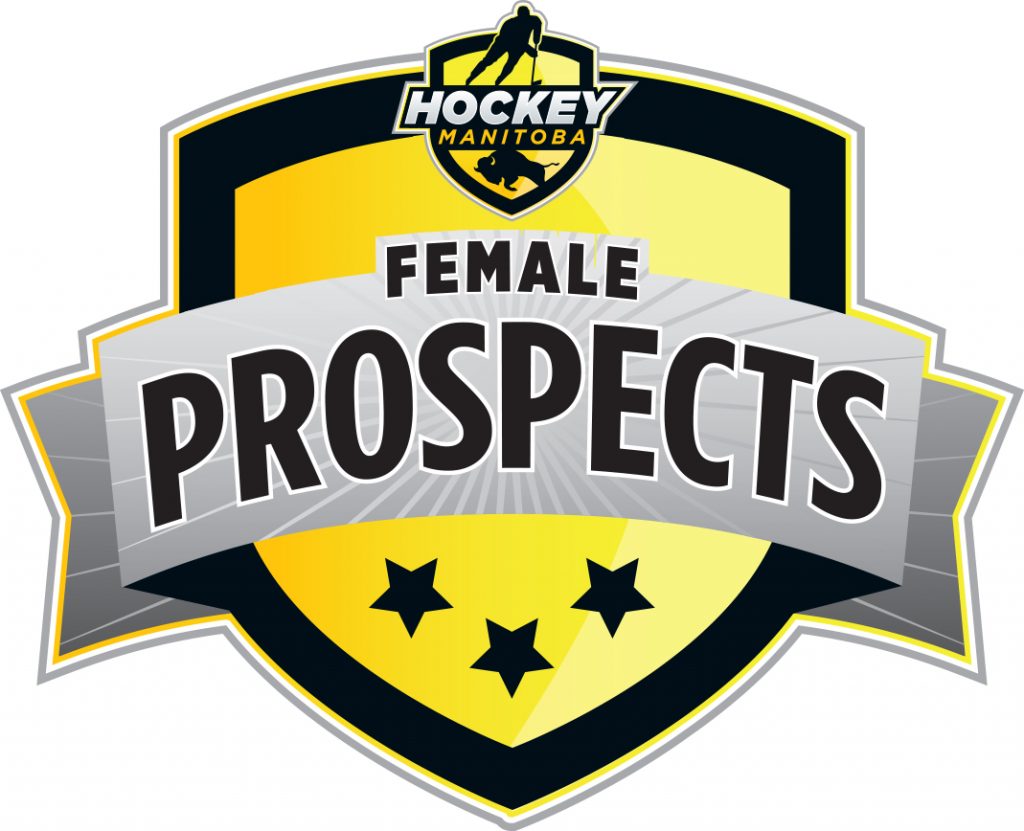 The Female Peewee Prospects program has been developed to provide a competitive skill development program for 1st and 2nd year Peewee players.  Modeled after the current male Directors Cup this program is designed as an introduction into the Hockey Manitoba U-16 and U-18 Program of Excellence.  The mission of this program is to introduce prospective U-18 players to the concepts and skills required to play at the National level before their entrance into the Program of Excellence.
Female Prospects Program
The Female Peewee Prospects program is open to 2005 and 2006 born female players in Manitoba. The program will consist of the following elements:
Each Region will be allotted a roster of 9 Forwards, 6 Defense and 2 Goaltenders (Winnipeg will have 3 full rosters).
8 Regional Skills sessions run over the course of 4 weeks beginning the first week of April.
Final Peewee Prospects Tournament played in Portage la Prairie the weekend of April 27-29, 2018.
Female Prospects Tournament
Players will be placed on one of 12 teams participating in the tournament.
Teams will be mixed with players from all regions (not regional teams).
Friday ice times are position specific skills sessions.
Players are provided with tournament jerseys and socks.
Registration
All players interested in participating in the Female Peewee Prospects Program must contact their Region in order to register for the 2018 program.
Interested players within Winnipeg can begin registering for the program with Hockey Winnipeg starting on January 30th.
Program Contact
Dustin Stewart
Senior Coordinator, Player Development - Hockey Manitoba