Each season, we're proud to host the Hockey Manitoba Provincials presented by Cargill Ltd. Approximately 35 communities across the province host provincial tournaments as 400 teams and 6,000 players compete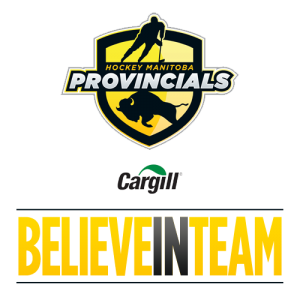 for a chance to win a provincial championship!
Various provincial categories are held in both male and female hockey in the Atom, Peewee, Bantam and Midget age divisions.   Host sites in all categories are determined in October of each season and all contact information is posted on the Hockey Manitoba website. In addition, draws and scores are posted during each event to keep you up to date on all the action.
Minor Hockey Associations must register their teams participating in Provincials (including region play-downs) through the above link by December 1st.
Program Contacts: