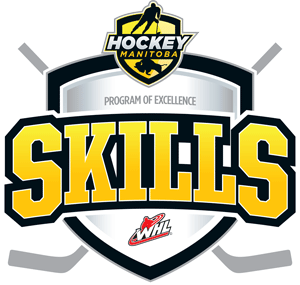 U-15 WHL POE Skills Combine
August 17-19, 2018
Portage la Prairie | Winnipeg
Hockey Manitoba, in partnership with the WHL, is pleased to host this special opportunity for participating players invited from the Director's Cup Prospects program.  This event consists of on-ice and off-ice testing, skills development sessions and position specific coaching, along with 3 competitive games.
The testing conducted by WHL Combines will consist of a series of on-ice skill tests and off-ice fitness tests that will enable a player to compare their individual results, through the Sport Testing database, with other players from around the world.  The results will identify the strengths of a player, as well as areas where improvement may be required.  All WHL clubs will have instant access to the test results for scouting & development purposes.
As a continuation of the Director's Cup Prospects development plan, this event is hosted by Hockey Manitoba to specifically address the key individual skills & tactics we annually see players needing to improve at the Provincial U-16 POE, National U-17 POE and entry into junior levels.
Camp registration is limited to those invited directly invited from the 2018 Director's Cup Prospects program.
Click here for the 2018 WHL-POE Skills Combine Player List
Click here for the 2018 WHL-POE Skills Combine Schedule, Results & Stats