February 19, 2019 4:16 pm

|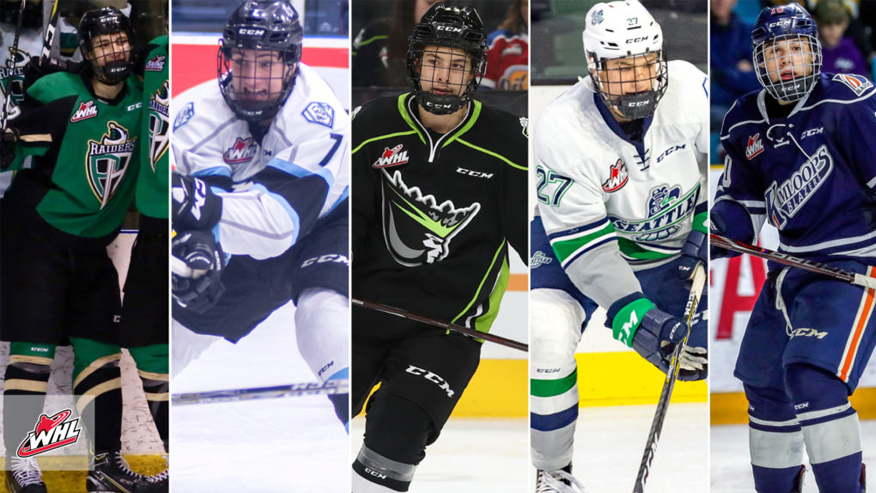 Calgary, Alta. – The Western Hockey League announced today that 78 WHL prospects will compete in the men's hockey event scheduled for February 15 to February 22 at the 2019 Canada Winter Games in Red Deer.
Saskatchewan will be represented by the most WHL prospects, with 20 players donning the green and gold. Both Alberta and British Columbia will carry 19 WHL prospects each, while Manitoba is boosted by 17 WHL prospects. A pair of WHL prospects will represent the Northwest Territory, with one more competing on behalf of the Yukon.
All 22 players selected in the first round of the 2018 WHL Bantam Draft will compete for national supremacy in Red Deer. Led by first-overall selection Dylan Guenther (Edmonton Oil Kings / Edmonton, Alta.), Alberta features 11 first-round draftees. Team B.C. boasts five first-round selections, including fifth-overall pick Logan Stankoven (Kamloops Blazers / Kamloops, B.C.). Saskatchewan will be anchored by third-overall selection Nolan Allan (Prince Albert Raiders / Davidson, Sask.) and two other first-round choices. Finally, Manitoba will be fueled by three first-round selections, including Carson Lambos (Kootenay ICE / Winnipeg, Man.), who was the second-overall pick in 2018.
COMPLETE ROSTERS – WHL PROSPECTS – 2019 CANADA WINTER GAMES
All 22 WHL Clubs will enjoy representation at the 2019 Canada Winter Games, with the Edmonton Oil Kings and Victoria Royals leading the charge with six prospects each. The Brandon Wheat Kings, Kamloops Blazers, Kelowna Rockets and Spokane Chiefs will each send five prospects to this year's national tournament.
Every event at the 2019 Canada Winter Games will be streamed either live or on-demand at CanadaGames.Live. Coverage of the men's hockey gold medal game will be provided by TSN.
Featuring over 150 events in 19 sports and a major arts and cultural festival, the 2019 Canada Winter Games welcomes up to 3,600 athletes, managers and coaches, and more than 100,000 spectators. The 2019 Canada Winter Games run from February 15 through March 3, with men's hockey concluding on Friday, February 22.
For complete ticketing information for the 2019 Canada Winter Games, please visit canadagames.ca/2019/tickets.
About the Western Hockey League
Regarded as the world's finest development league for junior hockey players, the Western Hockey League (WHL) head office is based in Calgary, Alberta. The WHL consists of 22 member Clubs with 17 located in Western Canada and five in the U.S. Pacific Northwest. A member of the Canadian Hockey League, the WHL has been a leading supplier of talent for the National Hockey League for over 50 years. The WHL is also the leading provider of hockey scholarships with over 350 graduates each year receiving WHL Scholarships to pursue a post-secondary education of their choice. Each season, WHL players also form the nucleus of Canada's National Junior Hockey Team.
Share