December 18, 2019 9:05 am

|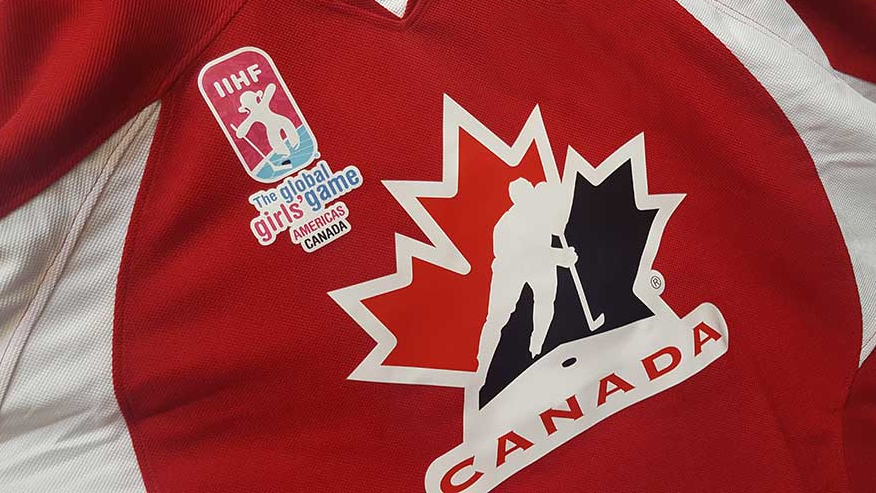 WINNIPEG, MB – Hockey Manitoba is proud to announce the two representatives for the 2020 Global Girls' Game hosted by Hockey Newfoundland & Labrador and Hockey Canada.
The Global Girls' Game focuses on bringing female players throughout the world together as teammates while working to grow the sport of female hockey.  Hockey Manitoba will be sending two players to participate in the Canadian segment of the Global Girls' Game that will take place February 7, 2020 – February 9, 2020 in St.John's, Newfoundland.
The IIHF Global Girls' Game originated in 2015. The unique event was created to unite federations around the world by having players from around the globe all playing for the same team. In Canada, the event was developed to involve players from all provinces to create a complete Canadian leg of the Global Game. Players chosen for the event exemplify positive attitudes, teamwork and leadership that reflect the philosophy of the Global Girls' Game and hockey in Canada.
Representing Hockey Manitoba at the 2020 Girls Global Game will be:
Ainsley Boulanger, Hartney – Ainsley plays defence for the Southwest Stars Female Rural A team and has been playing hockey since her minor Atom year. Ainsley describes herself as a respectful player who values hard work, fair play, and sportsmanship. Ainsley played on her local male league team for two and a half years before she played as an under-age player on the local PeeWee team as they were short players. Ainsley plays softball, volleyball and multiple school sports (badminton, track, etc) and is active in her school community (Student Council, Social Justice). Ainsley also referees hockey at her local rink. Ainsley's favorite athletes include Brittany Phillips and Sidney Crosby. Phillips was Ainsley's coach for the 2017-18 and 2018-19 seasons. Phillips played on her local AAA team, Westman Wildcats, for three seasons, before going to Colgate University for four seasons. Phillips played with U-18 Team Canada in 2008 and won silver in Fussen, Germany in 2009. Ainsley wants young girls to know that they can play any sport they want and that with hard work and perseverance they can meet any goals they set for themselves.
Lauren Vaters, Dauphin– Lauren is a forward for the Grand Plains Ice Dogs and says that if a girls team was not formed four years ago she would not be playing hockey today. Lauren is in her second year officiating and enjoys being a mentor to the younger girls within her hockey association. Lauren plays volleyball, badminton and various other school sports. Lauren plays the guitar and saxophone and is part of the honour band at school as well as the concert band. Lauren wants to be able to teach her mom how to play guitar one day. Lauren has volunteered her time at the local humane society and has participated in Sami Jo Small's hockey camp for three years. Lauren's favourite athlete is New Jersey Devils defenceman PK Subban. Lauren enjoys spending time with her friends and family as well as her dog and loves being outside camping in the summer. Lauren works two jobs in the summer and one during the school year. Lauren urges girls to have fun and learn the game and to always respect each other. Lauren says that a game can not be won by one or two people, it takes a team to work together.
Share