February 27, 2020 4:00 pm

|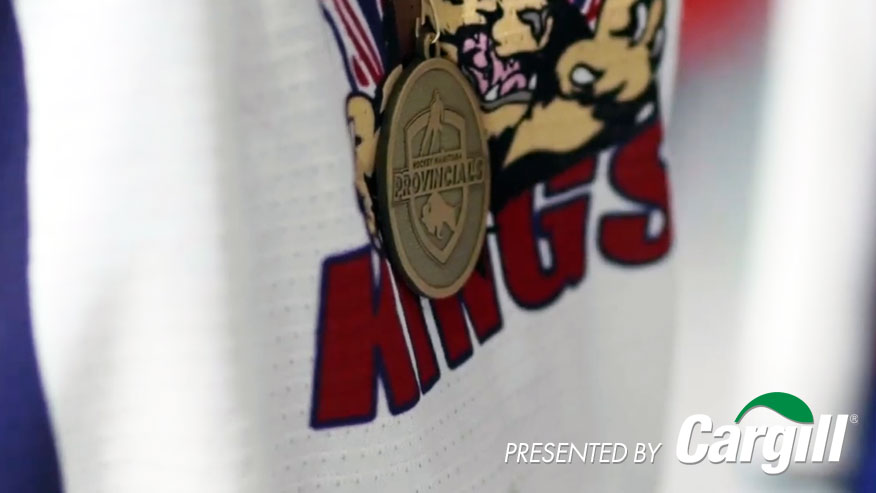 WINNIPEG, MB – Hockey Manitoba is pleased to announce the start of the 2020 Hockey Manitoba Provincials presented by Cargill Ltd. this weekend.  Over the next several weeks a total of 28 Provincial Championship tournaments will be held in various communities across rural Manitoba.  The minor hockey Provincials consist of Atom, Peewee, Bantam and Midget age divisions with various categories in both male and female hockey.
Hockey Manitoba welcomes back Cargill Ltd. as the official presenting sponsor of the Provincials and looks forward to continuing a positive relationship with an organization of its profile who is proud to support the spirit and excitement that hockey brings to our communities.  Over 250 teams and 4,000 players participate annually in Provincials, making it one of the largest hockey events on the calendar each year! Hockey Manitoba is also pleased to contribute to the numerous rural hosts benefiting from the tremendous support and business injected by local media, participants, parents and community involvement to ensure a positive and memorable experience for all.
Bill Whitehead, President of Hockey Manitoba, expressed his enthusiasm for the start of the Provincials. "As always, this is an extremely exciting time of year and certainly one of the highlights of the hockey season. This is an opportunity for players, coaches, officials and fans to establish great memories and celebrate some of the best hockey within Manitoba. Thank you to our presenting sponsor Cargill Ltd. and to all host communities, volunteers and Minor Hockey Associations. Best of luck to all participants!"
Jody Magotiaux, Regional Leader of Cargill Ltd. in Manitoba, shares this enthusiasm and reaffirmed Cargill's commitment to local communities. "For over a decade, Cargill has been committed to providing support in education and nourishment for our youth in partnership with Hockey Manitoba. I am proud to continue with that tradition and stand behind young individuals as they strive for success and life learning experiences. As such, we are pleased to continue our sponsorship with Hockey Manitoba and look forward to this year's Provincials."
CLICK HERE for access to all 2020 Hockey Manitoba Provincials schedules, scores, standings, player stats and host information.
Hockey Manitoba encourages fans to share in the excitement and post their 2020 Provincials images and videos via social media using #HMProvincials and #BelieveInTeam.  Be sure to tag @hockeymanitoba and @CargillAgCanada in your posts!  There are prizes to be won!
Be sure to also follow the Hockey Winnipeg City Playoffs along with various Provincial League Playoffs such as Male & Female Midget AAA, Junior A, Junior B, Junior C, Major Junior, Junior Women's and Male & Female Senior.
Share