September 15, 2021 1:00 pm

|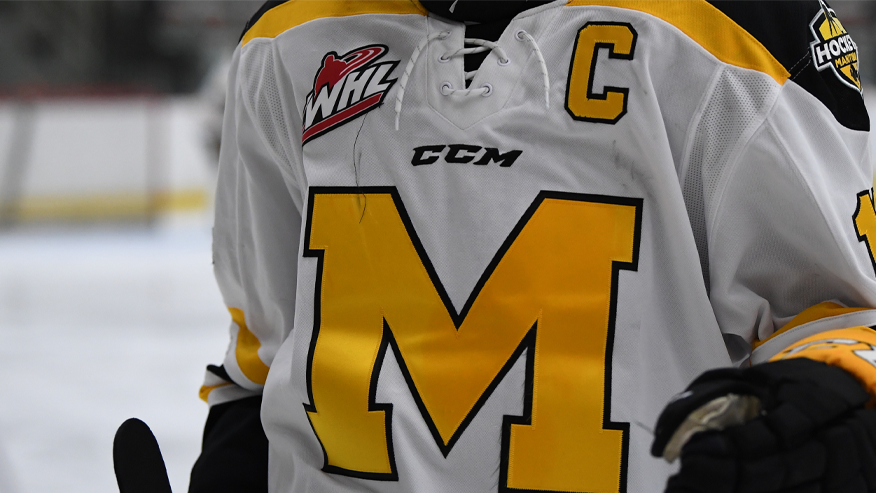 Hockey Manitoba is pleased to announce the roster for the 2021 Male U16 Program of Excellence.
The Male U16 Team Manitoba roster includes 12 forwards, six defencemen and two goaltenders that were selected following the Male U16 POE Summer Camp that took place from August 13, 2021 to August 15, 2021 at Bell MTS Iceplex. Athletes participated in team practices and inter-squad games over the course of the weekend and were evaluated by the Male U16 POE coaching staff.
The 20 players that have been selected for Team Manitoba will compete at the 2021 Western Hockey League (WHL) Cup from Wednesday October 20, 2021 to Sunday October 24, 2021 in Red Deer, Alberta. Before heading to Red Deer for the 2021 WHL Cup, Male U16 Team Manitoba will play an exhibition game against the Winnipeg Wild U18 AAA team on Sunday September 26, 2021 at Bell MTS Iceplex (2:45 p.m.).
Leading U16 Team Manitoba behind the bench will be Jeff Sveinson, currently the Head Coach of the Winnipeg Bruins (Manitoba U18 AAA League). Sveinson returns after serving as Head Coach of the U16 team that earned a silver medal at the 2019 WHL Cup in Calgary.  Sveinson is also a two-time assistant coach in the Female U18 POE (2011, 2015) having won medals both occasions.
Jeff will be joined by assistant coaches Jordan Sobkowicz and Jordan Wohlgemuth. Wohlgemuth and Sobkowicz return as assistant coaches of U16 Team Manitoba after being assistant coaches of the U16 team that earned a silver medal at the 2019 WHL Cup.
Director of Operations for the Male U16 POE will be Bernie Reichardt (Hockey Manitoba) who returns for his 24th year. Filling out the staff will be goalie consultant Brant Hilton, athletic therapist Brenna Cyr (who returns from 2019 Male U16 Team Manitoba), video coordinator Ethan Lewis, and equipment manager Andrew Koch.
The Male Under-16 Program of Excellence is the first step in the Hockey Canada Male Program of Excellence.  Athletes who participate in the U16 POE begin to receive the exposure to skills and concepts that are vital for success at the Major Junior, NCAA, USport and National levels. Many athletes from the U16 Program of Excellence go on to have success with the U17, U18 and World Junior Teams as a part of the Hockey Canada Program of Excellence.
Hockey Manitoba is pleased to recognize Canad Inns, CCM Hockey, and the Western Hockey League as Official Partners of the Program of Excellence, along with Gatorade as the Official Sport Drink of Hockey Manitoba.
For more information on the Male U16 Program of Excellence please contact Bernie Reichardt.
Share