|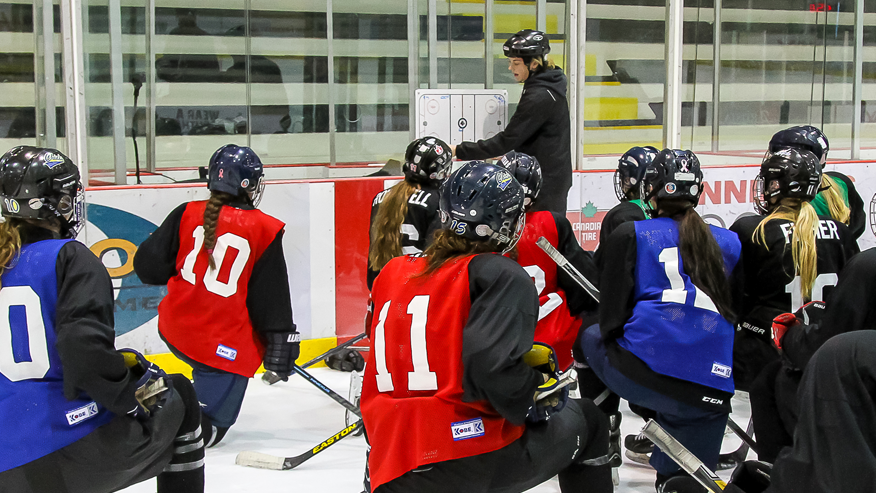 Hockey Manitoba is excited to announce that the application period is now open for the 2023 High Performance 1 coaching program. The seminar portion of the program will include a virtual weekend in May followed by an in – person seminar in July.
The High Performance 1 seminar consists of presentations and group work focusing on several important topics for coaching High-Performance athletes as determined by Hockey Canada and the Coaching Association of Canada (CAC).  These topics include offensive team play, powerplay, penalty kill, and others related to tactics and coaching philosophy. Past presenters at High Performance 1 seminars have included Barry Trotz, Andy Murray, Todd Woodcroft, and others from the NHL, AHL, CHL and USport.
The timeline for the High Performance 1 coaching program will look like the following:
May 2023 – June 2023: HP1 National Delivery Virtual Weekend (10 modules ~ 15 hours total) + Post Task Assignments
June 2023: Virtual CAC Multi-Sport Modules (3 Modules ~ 6 hours total) + Group Work
July 2023: In-Person Seminar (6 modules ~ 10 hours total) + Group Work Time
Schedule: July 13 – July 16, 2023
September 2023 – October 2023: Instructional Stream Clinics (4 clinics ~ 6 hours total) + Post Task Assignments
November 2023 – February 2024: Written Assignment
February 2024 – March 2024 or 2024-2025 Season: Field Evaluations
To complete your application please click here. The cut-off date for applications will be January 31, 2023 (11:59pm). If you have been accepted into the program you will be notified on March 1, 2023.
Please note: Only 35 applicants will be accepted into the 2023 High Performance 1 coaching program.
The registration fee will be a total of $1300.00 + GST. Payments will be accepted in two separate installments. For coaches applying from out of province the cost of the program will be $1500 + GST. Out of provinces coaches would be required to attend the in-person seminar weekend in Manitoba.
For more information, please contact Ben Blankstein, Hockey Manitoba Coordinator, Coach Development (bblankstein@hockeymanitoba.ca)
Share