December 21, 2018 10:24 am

|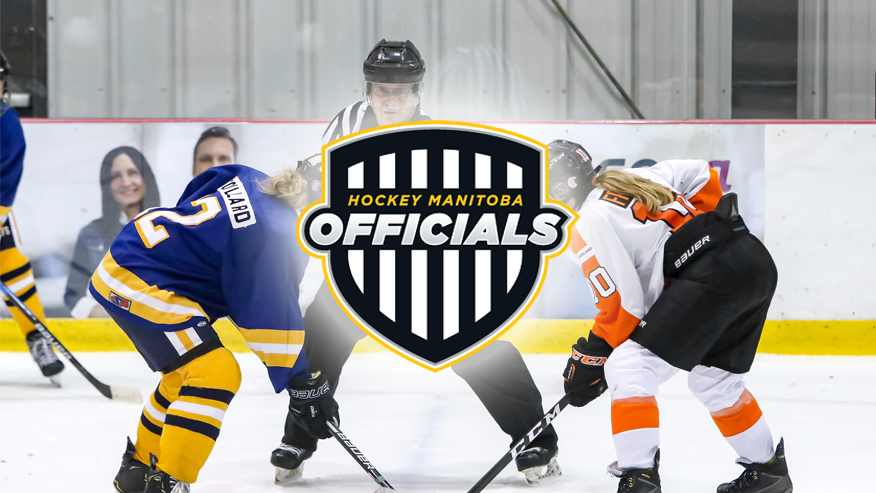 WINNIPEG – Hockey Manitoba is pleased to announce that three officials have been selected to represent Manitoba at the 2019 Canada Winter Games. The games will take place in Red Deer, AB with Male Hockey taking place from February 15-23 and Female Hockey running from February 23-March 3.
Officials selected to attend 2019 Canada Winter Games:
Amy Martin (Referee), Stonewall – A level IV official, Amy has experience lining the 2015 & 2016 Female World Sport School Challenge Gold Medal game, Women's U-18 Championship, and numerous finals including Male Bantam AAA, Male City Midget AAA & Manitoba Women's Junior Hockey League.  She has also lined for Female U18 POE games, Midget & Bantam AAA Female Showcases and Director's Cup. Her talented career on the ice is also noticed off the ice as Amy was the recipient of the Kenneth R. Stiles Memorial Scholarship in 2014 & 2016.
Matthew Granger (Linesman), Winnipeg – Matthew is a Level IV official who has experience lining in USPORTS, MJHL, & Midget AAA along with various other leagues.  Matthew is currently involved in the Hockey Manitoba Officiating Program as a supervisor mentor for up and coming young officials. Matthew was identified as an elite officiating prospect and selected to attend Hockey Canada's Officiating Program of Excellence.  Some highlights of Matthew's officiating career so far include lining at the Keystone Cup, Telus Cup Regionals, Female World Sport School Challenge Cup, and many league playoffs and provincials.
Lane Gramiak (Linesman). Winnipeg – Lane is a Level III official with experience lining in the WHL,MJHL,M-AAA and working several other leagues over the last 9 years. He has spent the last 3 seasons in British Columbia working in the BCHL among other leagues. Lane has also attended the 2018 Officiating Program of Excellence and was selected to officiate in the Western Canada Bantam Championship.
For more information on the Officials program please visit www.hockeymanitoba.ca/officials or contact Officials Coordinator, Charles Bergstresser, at the Hockey Manitoba office.
Share