|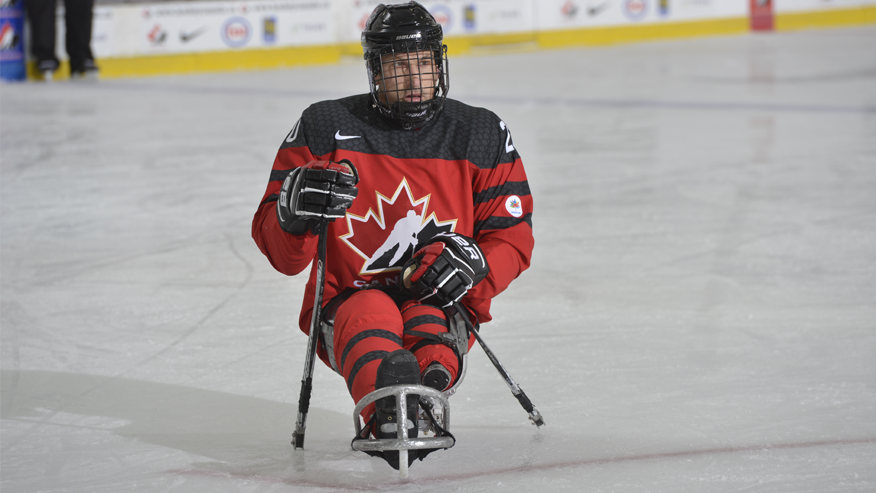 CALGARY, Alta. – Bryan Sholomicki of Winnipeg, Manitoba has officially announced his retirement from international competition with Canada's National Para Hockey Team.
"We are proud to have been able to call Bryan a friend and a teammate for the past five years," said Ken Babey, head coach of Canada's National Para Hockey Team. "His work ethic and passion for the game were infectious up and down our roster, and he always took tremendous pride in wearing the Maple Leaf. His presence will be missed on the ice and in the dressing room, and we wish him well in retirement."
Sholomicki, 38, was first named to Team Canada for the 2014-15 season, making his debut in red and white at the 2015 World Sledge Hockey Challenge in Leduc, Alta.
His international résumé is highlighted by a gold medal at the 2017 IPC World Para Hockey Championship and a silver medal at the 2018 Paralympic Winter Games.
He also won silver at the world championship in 2015, along with three silver medals (January 2016, December 2016, 2017) and one bronze (2015) at the World Sledge Hockey Challenge (now Canadian Tire Para Hockey Cup). Sholomicki finishes his international career with 17 goals and 17 assists for 34 points in 59 games.
"It has been a great honour to be a part of such an amazing organization," said Sholomicki. "I have met so many great people who have had such a positive impact on my life and I'm sad to see it come to an end. Playing for Team Canada has been nothing short of a dream come true."
For more information on Hockey Canada and Canada's National Para Hockey Team, please visit HockeyCanada.ca, or follow through social media on Facebook, Twitter and Twitter.com/HC_Para.
Share