|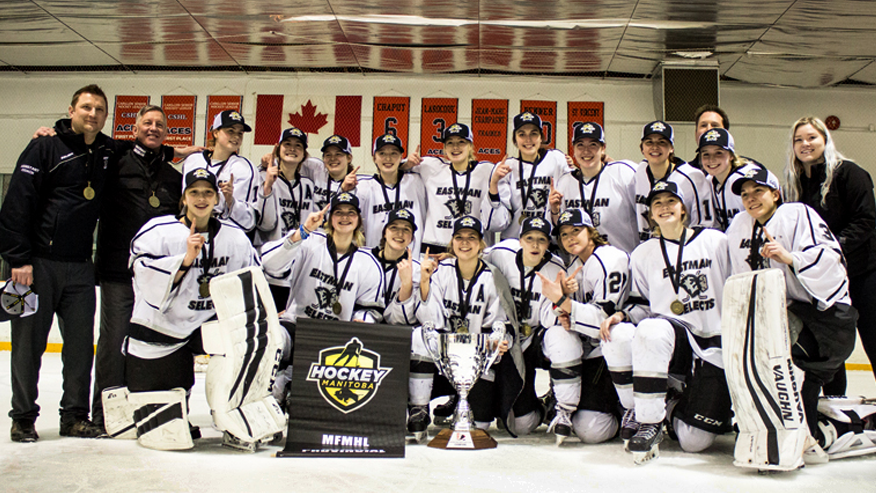 WINNIPEG – The Eastman Selects (MFMHL League Champions) are gearing up to host the Saskatoon Stars (SFMAAAHL League Champions) for the Western Regional Series from April 6-8 in Steinbach, MB.
The Eastman Selects went into the MFMHL Playoffs ranked #5 but ended up defeating the #4 ranked Yellowhead Chiefs in the first round, the #1 ranked Winnipeg Avros in the second round and the #2 ranked and defending champion Pembina Valley Hawks in the finals to capture the MFMHL League Championship.
The winner of this best-of-three series will represent the West Region in the Esso Cup held in Bridgewater, N.S. from April 22-28, 2018.
Friday, April 6
Saskatoon Stars vs. Eastman Selects 3:00 p.m.
Saturday, April 7
Eastman Selects  vs. Saskatoon Stars 5:00 p.m.
Sunday, April 8
Saskatoon Stars vs Eastman Selects 12:30 p.m. (if necessary)
All games will take place the T.G. Smith Centre in Steinbach, MB due to the Ste. Anne Arena (home of the Selects) no longer having ice.
Share