September 8, 2021 2:30 pm

|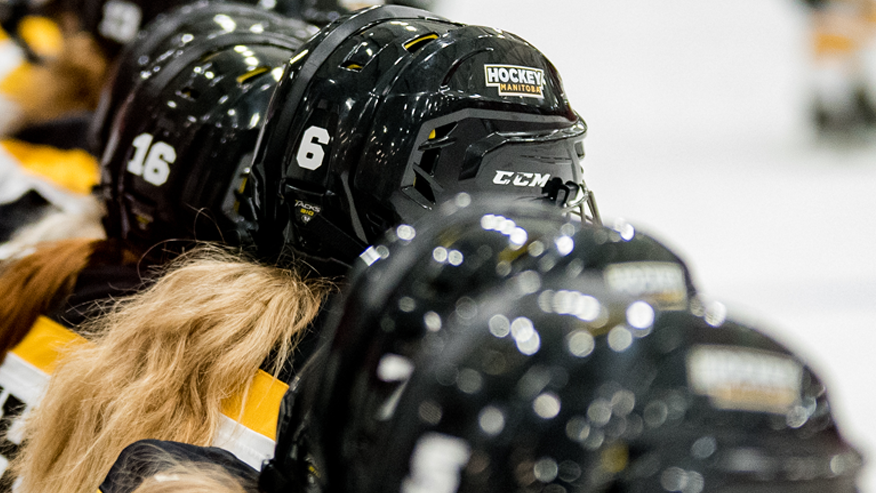 Hockey Manitoba is pleased to announce the roster for the 2021 Female U18 Program of Excellence.
This upcoming weekend will see Female U18 Team Manitoba participate in a three-game exhibition series against the University of Manitoba Bisons women's hockey team. Game times are 7:00 p.m. on Friday September 10th, 7:30 p.m. on Saturday September 11th and 2:00 p.m. on Sunday September 12th.  All games will take place at the Wayne Fleming Arena at the University of Manitoba.
The Bisons Exhibition Series roster includes 11 forwards, seven defencemen and two goaltenders that were selected following the Female U18 POE Summer Camp that took place from August 13, 2021 to August 15, 2021 at Bell MTS Iceplex. Athletes participated in team practices and inter-squad games over the course of the weekend and were evaluated by the Female U18 POE coaching staff. The 20 players that have been selected for Team Manitoba will compete at the 2021 National Women's U18 Championship from October 31, 2021 ro November 6, 2021 in Dawson Creek, British Columbia.
The roster for the Bisons Exhibition Series includes 11 athletes from the U18 AAA MFHL and 9 athletes from the various Prep programs across Manitoba. The roster also includes 8 athletes who were previously selected to the Female U16 Program of Excellence in 2019.
Female U18 Team Manitoba will be led by head coach Neil Chow, assistant coaches Jessica Kaminsky and Alana Serhan, goaltending coach Gord Woodhall and video coach Ryan Hutton. Filling out the staff will be athletic therapist Jennifer Seekings and equipment manager Matthew Relf.
As per the most recent public health order, proof of full COVID-19 vaccination status and government-issued identification is required at entry to University of Manitoba sport and recreational facilities for:
All users of UM's gyms/fitness/workout facilities, aged 12 years and older
All participants in recreational/sport programs aged 18 and older (verification of age may be requested)
All guardians/spectators accompanying recreational/sport program participants 17 years and younger
All spectators over the age of 12 who are attending Bisons home games

Children 11 years and younger must be accompanied by a fully vaccinated adult.
The Female Program of Excellence is designed to provide high performance female players with the opportunity to develop advanced skills as well as an introduction to the concepts needed to play at an elite level. Players from the Program of Excellence go on to play at the CIS, NCAA and International level.
Share