|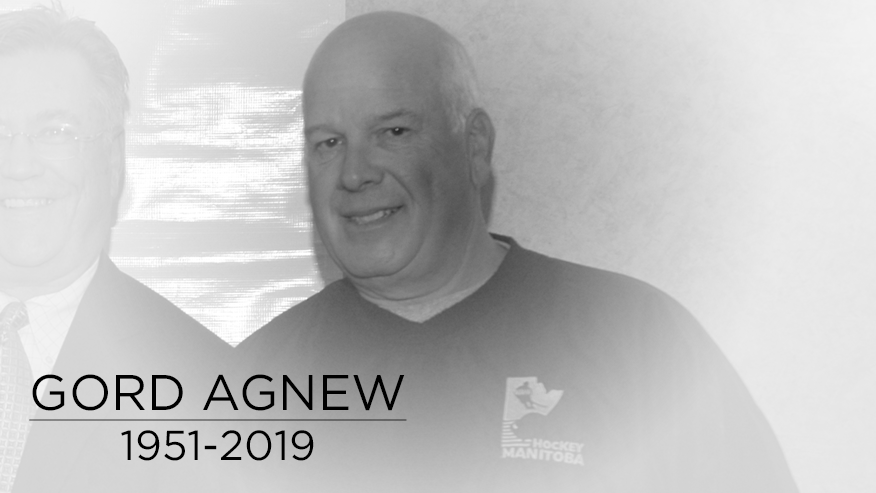 WINNIPEG, MB – Gord Agnew, from Hartney, MB, was involved with minor hockey and youth sports as a volunteer in the western area of Manitoba for over three (3) decades, devoting countless hours to make the game enjoyable and a positive learning environment for all participants.
As a coach, Gord has focused on the development of all players and encouraged participation at every level.  He was always very level-headed in his approach and was instrumental in keeping hockey vibrant in his small community over the years.  Gord was also a long time coach of the Hartney Blues Senior team in the Tiger Hills Hockey League.
Gord was an active volunteer serving in a number of capacities including President of Hartney Junior Sports, Hartney Arena Board Member and Westman South Regional Board, while also acting as an area scout for several Junior teams.  He established many positive relationships with former players and was constantly consulted to provide his guidance and wisdom in major decisions.
Gord became the Director of the Westman South Region in the 2000 – 2001 season, serving in this capacity at the Hockey Manitoba Board/Council level for an incredible 14 years, stepping down after the 2014 – 2015 season.
Due to his longstanding dedication and commitment to the game, Gord was named as a co-recipient of the 2005 Hockey Manitoba Volunteer of the Year Award.
Gord will be greatly missed by the entire hockey community, and Hockey Manitoba would like to extend its deepest sympathies to the Agnew family.
Share