February 24, 2023 11:00 am

|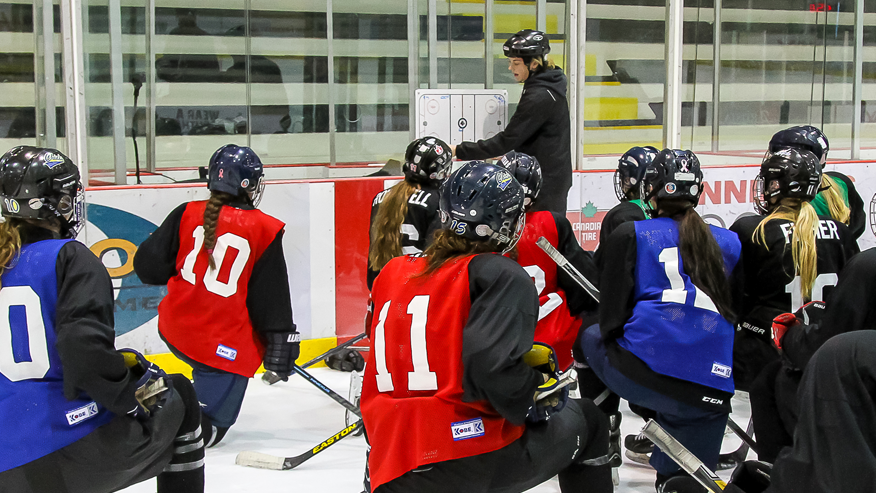 As we head into the upcoming Spring Development season, Hockey Manitoba is excited to announce the launch of the Female Evaluator Training program which will operate alongside our 2023 Female Development Programming.
The Female Evaluator Training Program has been developed to expand the pool of evaluators within our High Performance Female programming and provide additional education and training on player evaluation practices utilized in the U18 Program of Excellence. Training will be provided by Hockey Manitoba and will take place at the Female Prospects Tournament, Female U16 June Development Camp and through additional virtual sessions.
Following the conclusion of the Female Evaluator Training program, two program participants will be selected to become a part of the U18 Scouting Pool for the 2023 – 2024 hockey season.
Who Should Apply?
Individuals looking to expand their understanding and expertise in the field of player evaluation and selection.
Applicants should be females who have coached at the U15 and U18 levels or above and have at minimum two years of coaching experience.
Applicants should have a strong technical/tactical knowledge of the female game.
Special consideration will given to applicants who have additional background as a high performance player at the post secondary level.
Completion of the Respect in Sport – Activity Leaders course is required.
Key Dates:
Monday April 3 – Introductory Zoom Call
Saturday April 15 – Female Prospects Tournament
Sunday June 4 – Zoom Call
Sunday June 11 – Female U16 – June Camp
Monday June 12 – Zoom Call
Compensation:
Mileage to and from Female Prospects Tournament and Female U16 – June Camp
Meals at in-person training sessions
Hockey Manitoba track jacket
Program honorarium of $200
Application:
Interested applicants can fill out an online application via the link below:
https://permission.click/Dx1J9/ca
The application period will remain open until March 6th, 2023 at which point successful applicants will be notified of their acceptance into the training program.
Individuals with any questions regarding the Female Evaluator Training program can contact Dustin Stewart at dstewart@hockeymanitoba.ca.
Share