September 10, 2020 9:00 am

|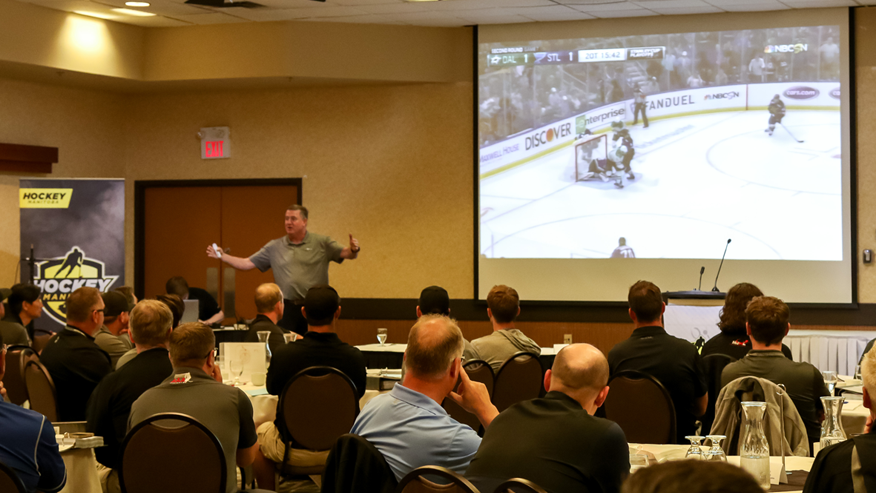 WINNIPEG, Man. – Hockey Manitoba, in cooperation with Hockey Canada and the National Coach Mentorship Program (NCMP), are pleased to offer Instructional Stream Clinics for the 2020 – 2021 hockey season.  The clinics will take place online via Zoom starting on Wednesday September 23, 2020 and will be led by Winnipeg Jets Hockey Development Head On-Ice Instructor Dave Cameron.
These clinics offer coaches the opportunity to learn and perfect a variety of effective skill development techniques along with the drills that will back them up.  Instructional Stream clinics are FREE for Hockey Manitoba members courtesy of Hockey Manitoba and the NCMP.
Certified High Performance 1 and Development 1 coaches will earn 5 PD Points for each clinic.  The clinics are not limited to those coaches though, they are open to everyone.
Please note: Registration for each webinar will be limited to a maximum of 50 participants. Registration is done through the eHockey links provided below.
Details:
Shooting and Scoring
Skating 1
Puck Control
Small Area Groups
Developing Defencemen
If you have any questions about Hockey Manitoba's Instructional Stream Clinics, please contact Erikson Solnes, Coordinator, Coaches Development at esolnes@hockeymanitoba.ca.
Share