February 24, 2020 11:30 am

|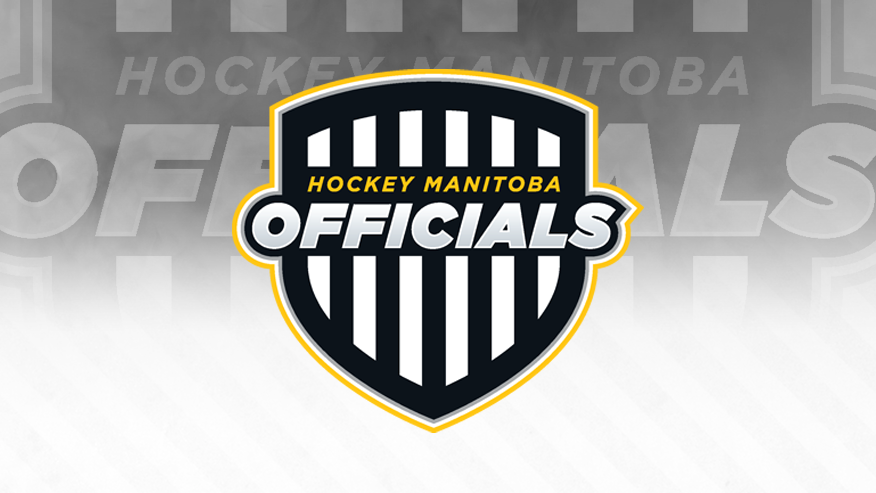 Hockey Manitoba linesman Justin Johnson made his Western Hockey League debut just over two months ago (Tuesday, December 10th, 2019) in Brandon when the Wheat Kings hosted the Kelowna Rockets and now the 21-year-old Winnipeg native is set to make his American Hockey League debut on Sunday, March 8th when the Manitoba Moose host the Iowa Wild.
Johnson spent last season officiating primarily in the MMJHL, Manitoba Midget AAA Hockey League and the Capital Region Junior Hockey League before moving up to the Manitoba Junior Hockey League this past season.
Johnson's WHL debut in Brandon was particularly special because he was able to work alongside Level 5 official Kelsey Mahoney who was the Seven Oaks Minor Hockey Association's Referee-in-Chief when he was just starting out as a young official. Now, Johnson is the Seven Oaks MHA's Referee-in-Chief.
"(Kelsey) was such a great mentor and role model and he got on me to start working AAA and there's a lot of credit due to him and what he's done for me in my officiating career so far," Johnson said. "Any time I have a question, he's the first person I go to and he always answers. I've just always looked up to him."
Last October, Johnson was selected to line at the 2019 WHL Cup in Calgary (along with Brandon's Micah Croker who is a referee), including the Gold Medal Game between Team Manitoba and Team Saskatchewan. Johnson credits that experience as being a big stepping stone to officiating regular season games in the WHL. Johnson has lined four games in the WHL this season and his goal next year is work as many games as possible.
Johnson expects to have his friends and family in the crowd for his AHL officiating debut in Winnipeg on March 8th, including his parents, who he says have a played a huge role in getting him to this point.
"I'm looking forward to the game in general, it'll be a great experience and I'm grateful for this opportunity given to me." Johnson said "I'm just going to treat it as another game and learn as much as I can from the guys I'm working with that night."
Share