|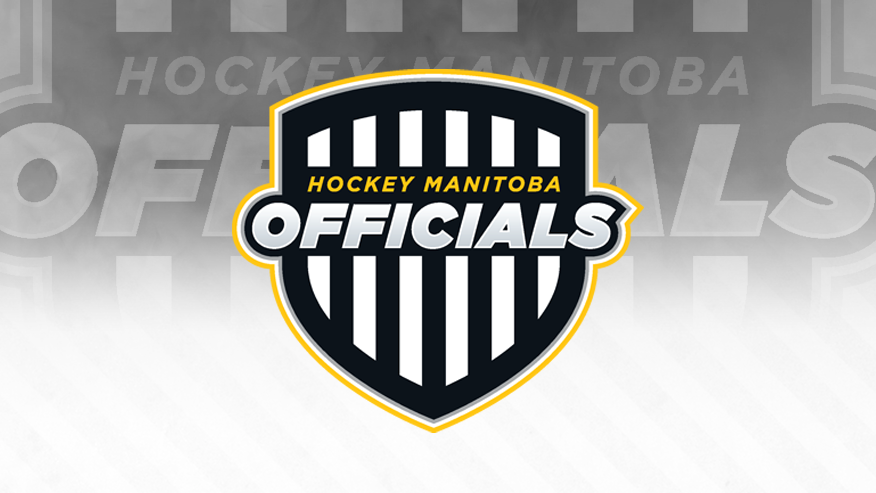 Westman South Regional Referee Coordinator Landon White didn't know his officiating career would end this way but after 20 years of officiating he knows he is hanging up his skates at the right time.
White, 33, a Level 3 official who is the Principal at Minto Elementary School, began officiating at the age of 13 years old and has spent the last 10 years working the lines primarily in the Manitoba Junior Hockey League.
"It just felt like a good time to step away," White said. "I did a lot of things that I never expected to do and I've reached a lot of my goals so now I can just focus on other parts of my life like my job and my family and the other stuff with officiating like mentoring and running the region."
White looks back fondly on his officiating career including working the lines in the MJHL Finals last year (Portage Terriers vs. Swan Valley Stampeders) for the first time.
"It was a pretty big honour and then I was obviously working towards that again this year but that got cut short unfortunately," White said. "But the most memorable thing from my career is definitely the friendships I made with my fellow officials. We've all spent so much time together on the road and on the ice, those connections will last a lifetime."
In addition to spending more time with his family and concentrating on being a Principal at Minto School and his duties as the Regional Referee Coordinator for Westman South, White is also looking forward to growing Westman Stripes Ref Camp, a half-day event that was created three years ago for young officials (25 and under) who are looking to advance their officiating careers.
White, along with other regional coordinators Kyle Moffat (Yellowhead) and Ben Croker (Brandon) created the event three years ago. Since then, other high performance and junior officials have come on board to help out and share their expertise.
"It's a really good mentoring opportunity in addition to learning new skills," White said. "The main goal is to help kids get interested or more interested in reffing and giving them the opportunity to learn from guys that were just like them a few years ago and are now working these higher leagues."
The most recent Ref Camp took place last December in Souris at the Souris-Glenwood Memorial Complex and consisted of one hour of dryland training, 90 minutes of on-ice skill development followed by a Question and Answer Period and lunch.
White says that future goals for the event include growing the number of participants (last year 12 officials attended Ref Camp) and possibly adding a second camp next year, which could be held in a different region.
"If we have enough participants we could split the whole thing up and do a beginner session and an intermediate session where the new officials work on basic things like positioning, like making calls and blowing your whistle while the kids who have been reffing for four or five years and looking to make that jump into Bantam AAA or U-18 we could work on anticipation and other skills that higher caliber referees and linesmen work on at the higher levels. That would be the dream." White said.
Meanwhile, now that White has decided to stop actively officiating, he plans on pursuing some of his longer term goals as one of Hockey Manitoba's regional referee coordinators.
"The big thing we're really working towards is establishing some kind of pathway for our officials to follow or to just know that it's there," White said. "Figuring out what events and types of games you should be officiating if you want to move to this level, things like that. Just having a clear cut vision as a branch for where our officials should be at each level of their development I think would be really beneficial."
Share