|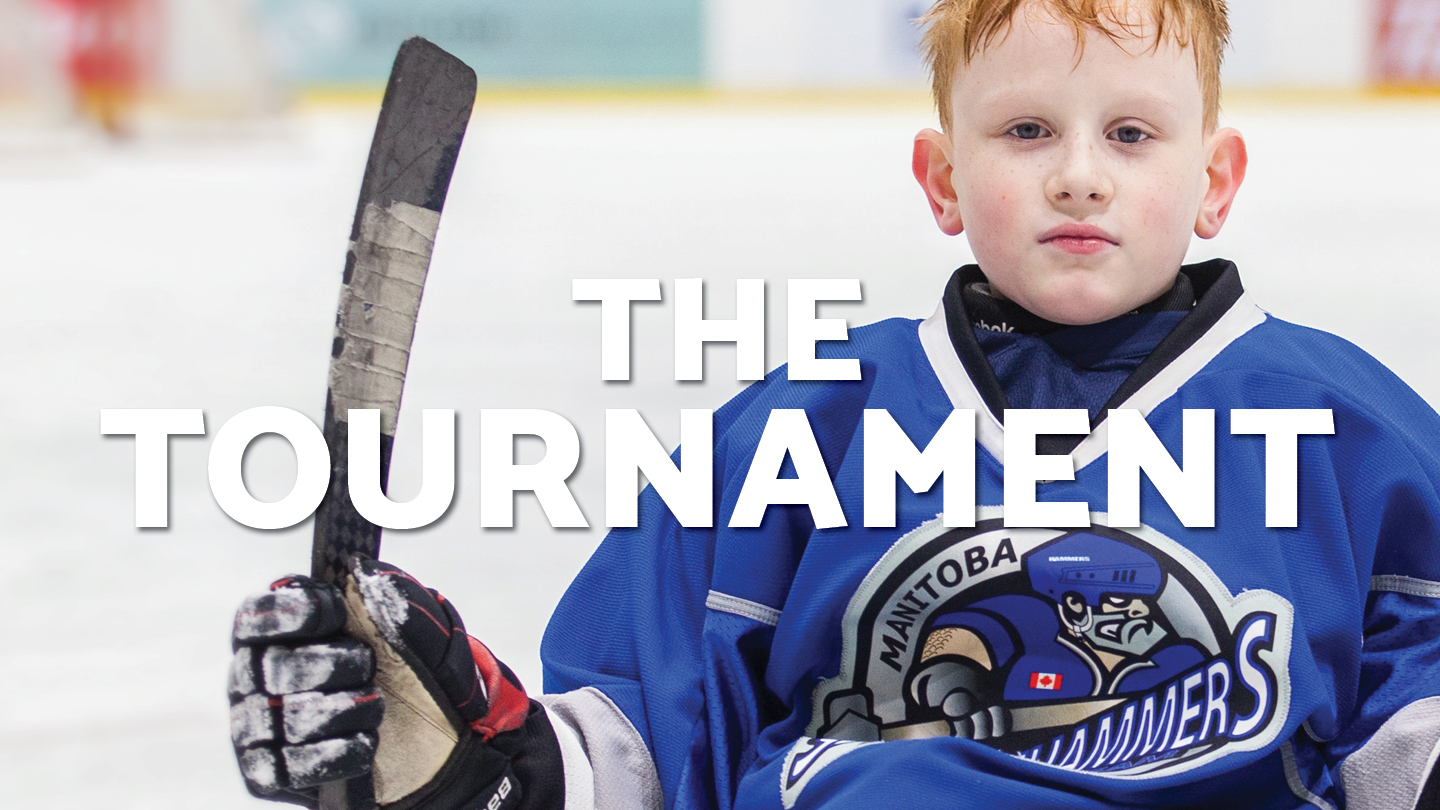 WINNIPEG, Man. – A documentary about the Manitoba Sledgehammers youth sledge hockey team which aims to break down stigmas about persons with disabilities debuts this week on the National Film Board website and on YouTube.
'The Tournament' was written and directed by local filmmaker Sam Vint and it follows the Sledgehammers as they travel to the Hendrickson Foundation Hockey Festival in Blaine, Minnesota. The film's central character is Vint's 9-year-old son Isaac (who was 8 years old when the documentary was shot back in February, 2019) and also features Isaac's 13-year-old sister Cooper who is on the team.
The movie is an unfiltered look at the kids on the Sledgehammers as they take on American teams on the ice and try to bring home the Championship. Vint captures the up-tempo action of the games but also the innocent moments off the ice between players, parents and coaches. There are very few adult voices in the documentary.
"I've watched pretty much everything ever made about sledge hockey on YouTube and elsewhere and nothing compares to how this one is shot. Usually its somebody with a camera on a tripod in the stands but our cameraman is right on the ice with the kids and it's shot at eye-level." Vint said.
The Hendrickson Hockey Festival was created by Larry Hendrickson, a renowned figure in Minnesota who was the strength and conditioning coach for the 1980 U.S. Olympic team and someone who raised tens of thousands of dollars for people with disabilities to play hockey. Tragically, Larry Hendrickson died in 2018 so his children (including Darby Hendrickson who played in the NHL for 10 years) now run the hockey festival. Vint dedicated the movie to the memory of Larry Hendrickson.
Every year there are over 1,000 participants in the Hendrickson Hockey Festival, including approximately 54 teams and various divisions for blind hockey and injured veterans and even though the main focus of the tournament is the competition on the ice, it's about much more than that.
"It's a big deal. For our family, it is our favourite thing we do every year and that includes Disney World and the whole deal. It's an incredible event," Vint said. "It's an environment where the kids feel at home. There are as many people in wheelchairs as there are people walking."
Vint hopes that when people watch 'The Tournament' they appreciate the skill and competitiveness involved with sledge hockey and the self-confidence the sport can instill in young people.
"What we're trying to show is these guys don't let any challenges they have define them," Vint said. "They're kids and they want to go out and play and in the documentary you will see they are sometimes a little over the top and they can be a bit petty and fierce and the tournament allows for them to have that. It's one of the only environments where they can just be themselves and not be looked at as anything other than what they are."
For 9-year-old Isaac Vint, sledge hockey is his passion but also something that he takes very seriously. His goal is to one day play on Canada's National Para Hockey Team.
"I really just want to prove myself. Anybody who's ever doubted sledge hockey, I want to prove that's it's a real thing." Isaac Vint said.
'The Tournament' will be released on Wednesday June 17th for streaming free of charge on the National Film Board of Canada's streaming site, NFB.ca and NFB Youtube.
Share