|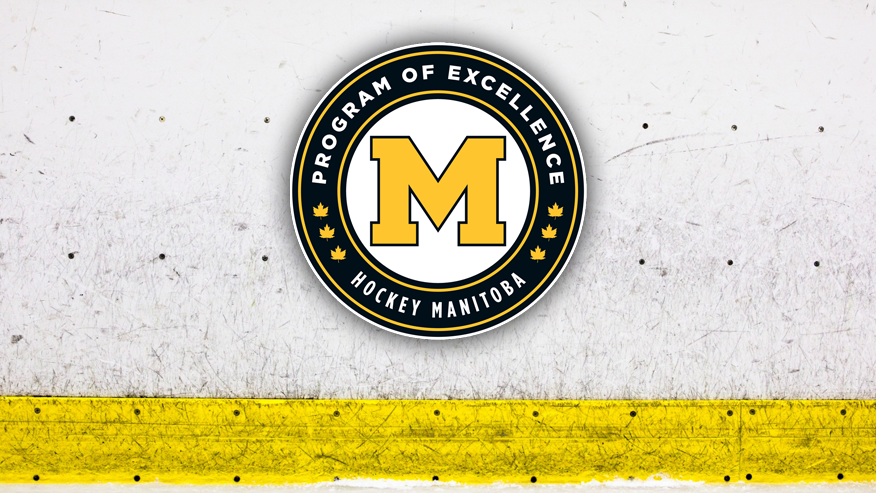 The Program of Excellence (POE) is Hockey Manitoba's Provincial Team program that offers developing high performance athletes the opportunity to represent their province at National and Inter-Provincial tournaments while providing a solid development path to the National and International stages.
Neil Chow has been a Head Coach and an Assistant Coach in Hockey Manitoba's U-18 program multiple times with his most recent stint coming as a Head Coach for the U-18 program in 2013. Neil is currently the Head Coach of the Winnipeg Titans in the Winnipeg Female Bantam AA Hockey League. Before that Neil coached Male Bantam AAA for many years.
Neil Chow
Age: 56
Hometown: Vancouver, BC
Years Coaching: 40
Other teams coached: University of Bisons Women's Hockey Team, Winnipeg Hawks Bantam AAA, Winnipeg Sharks Bantam AAA, Winnipeg Sharks Midget AAA
Why did you originally get into coaching?
I got into coaching because my little brother needed a coach and it was something that I wasn't intending to do but I always thought of myself as a teacher and I enjoyed that aspect of learning and teaching and they needed a coach and I had played before so I thought I would help them out.
How would you describe your coaching philosophy?
I would say that I'm a pretty inclusive type of coach. I would say that I have high expectations of a player. I think that most players at this level want to achieve things and my job is to give them as much of the tools as I can to achieve their goals. In general, I'm not a whole lot about winning, I'm a lot about the process. I love watching players improve and teams improve but it's a bit of a trap because when you do that you are actually quite successful. I don't really look at the results a whole lot because I know they're going to be there but I really enjoy watching teams grow and improve.
Has your approach to coaching changed over the years?
Actually, amazingly it hasn't changed a lot. What I find is that most of the athletes they aren't very process oriented. When I get them at such a young age, their first taste of how to organize themselves, how to set goals, how to achieve them, how to practice properly, how to conduct themselves in a number of different ways, is probably not that different than it was 20 or 30 years ago. The way the game is played is quite a bit different but how you approach the athlete is not that much different.
Why are coach-player relationships so important?
I think the most important thing is when you have many coaches, they identify differently with different types of players so there's not one coach that is able to communicate well with every manner of player. Basically it's to figure out which coaches have a better relationship with players and to enhance those and to find a broad spectrum of coaches that reach different types of players. For instance, some coaches do well with players that are self-motivated or can push themselves while other coaches like players that they have to push and motivate a little bit more so it's just about finding the fit more than anything else. It's sort of like the fun part of it is to make pieces of the team work well together. You're going to get a whole bunch of different players and your job is to find the right players and coaches that work well together.
How have you been staying connected to the game and coaching during the COVID-19 pandemic?
I'm watching a lot of those NHL Coaches' Association videos. They have a video series that the NHL has put out with a lot of their coaches. It's basically been a rest from coaching. There has been no hockey on TV, there have been no games to go to that you usually watch. The season got cut off right at the end of the playoffs so it's kind of the natural break you would have had at the end of the year so you just kind of divorce yourself from the game for a little while and I won't say that I don't miss it but I mean there's nothing to see, so it's not on the top of your mind every day.
Is there a specific NHL coach or a head coach at a different level that you particularly admire?
There are a lot obviously. I mean back in the day it was Scotty Bowman I suppose. There are a lot from different sports that you take a little bit from. One coach that made me think about the process early in my life was Stanford Basketball Coach Tara VanDerveer so it's just what you're exposed to in your life. Those are the people that as you have many experiences they all have positive and enriching things to say it's just what you've been exposed to over time.
What do you like to do in your spare time?
I'm an outdoors kind of guy. Walk the dog, we do a lot of hiking, biking, fitness type things. I read a lot. I'm interested in certain historical things like investigating or digging into things about how the world works and economics. Just a lot of things where there's deeper things to think about than sports.
Hockey Manitoba is pleased to recognize Canad Inns, CCM Hockey, and the Western Hockey League as Official Partners of the Program of Excellence, along with Gatorade as the Official Sport Drink of Hockey Manitoba.
Share