September 19, 2018 11:09 am

|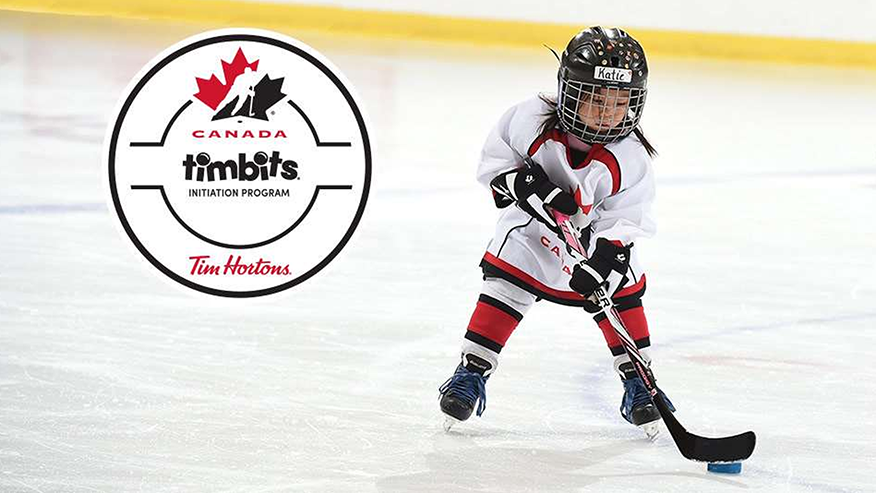 OAKVILLE, ON – Today, Tim Hortons announced their new partnership with Hockey Canada. The four-year partnership is a natural next step in Tim's long-standing relationship with hockey in Canada.
Alongside the partnership, Tim's also announced the title sponsorship of Hockey Canada's Initiation Program. The Tim Hortons Timbits Hockey Canada Initiation Program is the official entry level for hockey in Canada and Tim's support is an ongoing demonstration of the company's commitment to bringing communities together through a shared passion for Canada's favourite sport. Tim's will work with Hockey Canada to support its delivery of the Timbits Initiation Program developing young hockey players in a positive and fun environment in all corners of the country. With our new partnership, Tim Hortons will be supporting over 100,000 children in hockey across Canada.
"This partnership speaks to our intrinsic connection with Canada's game and the foundation of Tim Hortons, beginning with our founder who was an amazing talent in the Restaurant and on the ice," says Jorge Zaidan, Head of Marketing, Tim Hortons Canada. "The relationship with Hockey Canada demonstrates our continued love, passion and commitment to supporting hockey development for the youth at every level, in communities across Canada."
The Timbits Initiation Program is a structured, learn-to-play hockey program designed to introduce young players to the game's basic skills in an atmosphere of fun and fair play. It is the basis from which Canadians get their start in hockey by having fun, learning skills, and developing confidence.
"Much like Hockey Canada, Tim Hortons has built its brand around 'community' and it is community that is at the very heart of our game," said Mike Ross, chief business development officer for Hockey Canada. "The Tim Hortons Timbits Hockey Canada Initiation Program is traditionally a child's first experience in hockey, and we believe in ensuring that is a positive experience that fills young players with confidence and develops their skills so that they can enjoy hockey – regardless of what level they play at – as a life-long sport."
Developed more than 35 years ago, the Timbits Initiation Program is designed for players five and six years old, and it aims to create participants and instructors who will continue in the game by focusing on progressive skill-development and fun.
"A positive first experience on the ice is so important to growing a love for the sport. I know that's something I've always believed in, having had my start as a Timbits hockey player," says Sidney Crosby, a Timbits Alumnus who has played for Team Canada seven times to-date. "The Tim Hortons Timbits Initiation Program makes sure kids learn basic skills while having  a good time and can go on to playing hockey for years to come."
The new partnership with Tim Hortons will also see the organization supporting Canada's national teams, and as an international partner, Tim Hortons will work with Hockey Canada to enhance the fan and volunteer experience through promotions and product at national championships as well as at key international events such as the IIHF World Junior Championship and IIHF Women's World Championship.
Share