December 19, 2018 11:01 am

|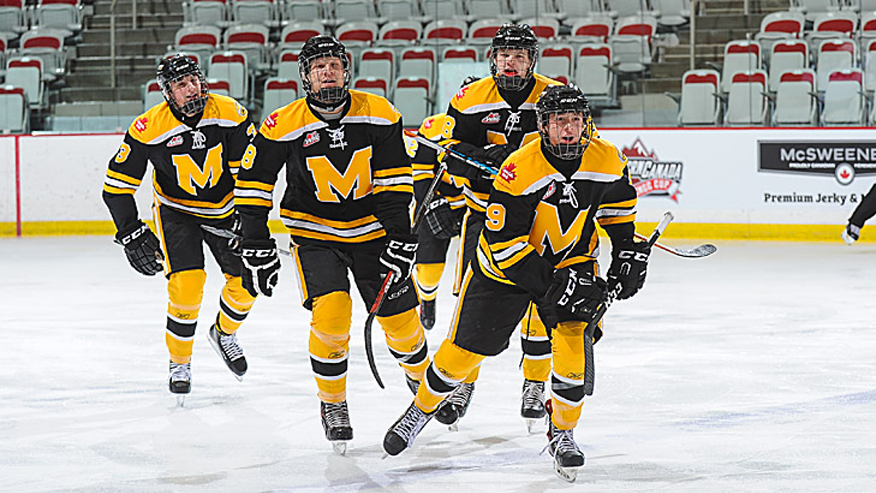 WINNIPEG, MB – Hockey Manitoba is pleased to announce the roster for the U16 Male Team Manitoba who will now go on to participate in the 2019 Canada Winter Games in Red Deer, Alberta February 15-23, 2019.
The 2019 edition of the U16 Team Manitoba features a wealth of talent from the various leagues across the province. The roster is highlighted by 2018 WHL second overall draft pick Carson Lambos (Winnipeg) as well as fellow first round picks, goaltender Tyler Brennan (Winnipeg) and Eric Alarie (Winnipeg). In total, Team Manitoba features 16 athletes who were selected in the 2018 WHL Bantam draft.
The roster for the U16 Team Manitoba sees an even split with 10 athletes from Winnipeg and 10 athletes from the rural regions within the Province. Representation on the roster is spread between both of the midget RHA programs, the MMHL and Winnipeg U17 Prep league.
The U16 Team Manitoba will be led by Head Coach Garth Mitchell (Yellowhead) who will be attending his second Canada Winter Games as a coach with Team Manitoba. Filling out the coaching staff is Brad Purdie (Winnipeg), who will be attending his second Canada Games and Dan Eliasson (Winnipeg) who returns after head coaching Team Manitoba in 2018. Support staff for 2019 are goaltending coach Brian Elder (Westman South), equipment manager Jody Norminton (Brandon), athletic therapist Brenna Cyr (Sekirk) and apprentice coach Scott Antaya (Winnipeg).
CLICK HERE FOR U-16 TEAM MANITOBA ROSTER
The Program of Excellence is designed to provide high performance athletes with the opportunity to develop advanced skills as well as an introduction to the concepts needed to play at an elite level. Players from the Program of Excellence go on to play at the Major Junior, WHL, NCAA and International level.
Hockey Manitoba is pleased to recognize Canad Inns, CCM Hockey, and the Western Hockey League as Official Partners of the Program of Excellence, along with Gatorade as the Official Sport Drink of Hockey Manitoba.
For more information on the U16 Program of Excellence please visit hockeymanitoba.ca/poe or contact Director of Operations, Bernie Reichardt, at the Hockey Manitoba office.
Share