|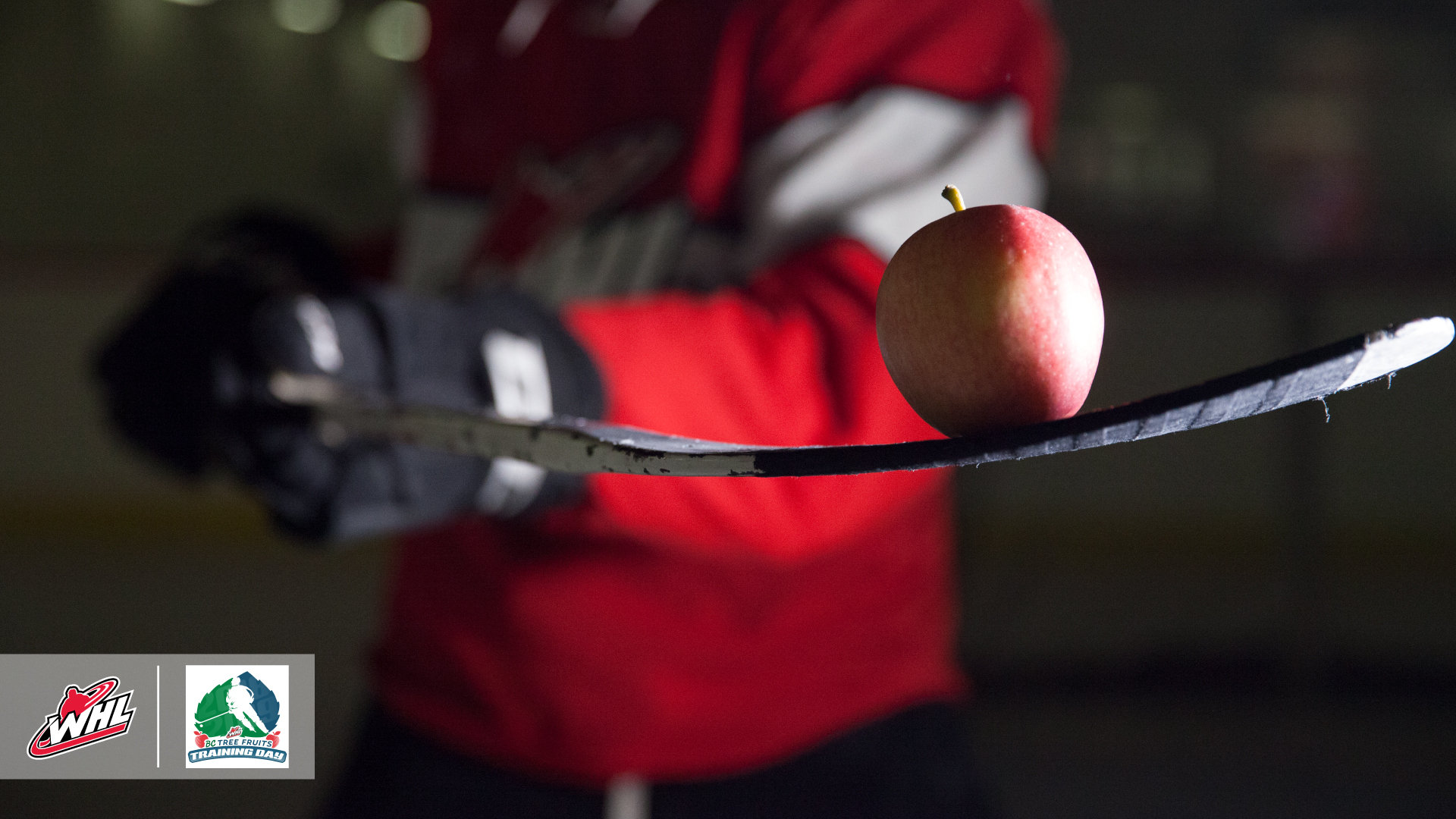 Calgary, Alta. – BC Tree Fruits is proud to partner with the Western Hockey League to present the BC Tree Fruits Training Day contest, providing one lucky minor hockey team in Western Canada with the opportunity to lace up their skates for a practice with their local WHL Club.
Have you ever wanted to do stickhandling drills with the Kootenay ICE? Perhaps you want to learn to shoot with the pinpoint accuracy of the Lethbridge Hurricanes? Maybe you want to keep attackers at bay like the defence of the Vancouver Giants or you just want to turn aside pucks like your favourite Saskatoon Blades goaltender?
Whatever your skill set, position or interest, you and your minor hockey team have the chance to practice your off-ice and on-ice skills with a WHL Club by entering to win the BC Tree Fruits Training Day contest. The contest remains open from Monday, October 15 through Sunday, December 16, with two simple steps to follow:
Get your teammates together and take a picture enjoying some delicious BC Tree Fruits apples. Be sure to show your best apple face.
Visit www.whl.ca/training-day and complete a simple form, upload your photo, and let us know why you and your minor hockey team want to train with a WHL team.
There is no limit to the number of times a contestant may enter. To be considered valid, entries following a contestant's first entry must come with a unique additional photo.
The winning entry will be selected by random draw under the supervision of BC Tree Fruits and the WHL. There is no purchase necessary to enter or win.
For complete rules and regulations, please visit www.whl.ca/training-day.
About BC Tree Fruits Cooperative
BC Tree Fruits Cooperative is comprised of over 430 local grower families who grow a variety of tree fruit commodities including apples, cherries, pears, peaches, nectarines, apricots, prunes, plums and grapes. BC Tree Fruits head office is located in Kelowna, BC.
For more information: bctreefruits.com | facebook.com/bctree | twitter.com/bctreefruits
About the Western Hockey League
Regarded as the world's finest development league for junior hockey players, the Western Hockey League (WHL) head office is based in Calgary, Alberta. The WHL consists of 22 member Clubs with 17 located in Western Canada and five in the U.S. Pacific Northwest. A member of the Canadian Hockey League, the WHL has been a leading supplier of talent for the National Hockey League for over 50 years. The WHL is also the leading provider of hockey scholarships with over 350 graduates each year receiving WHL Scholarships to pursue a post-secondary education of their choice. Each season, WHL players also form the nucleus of Canada's National Junior Hockey Team.
Share