|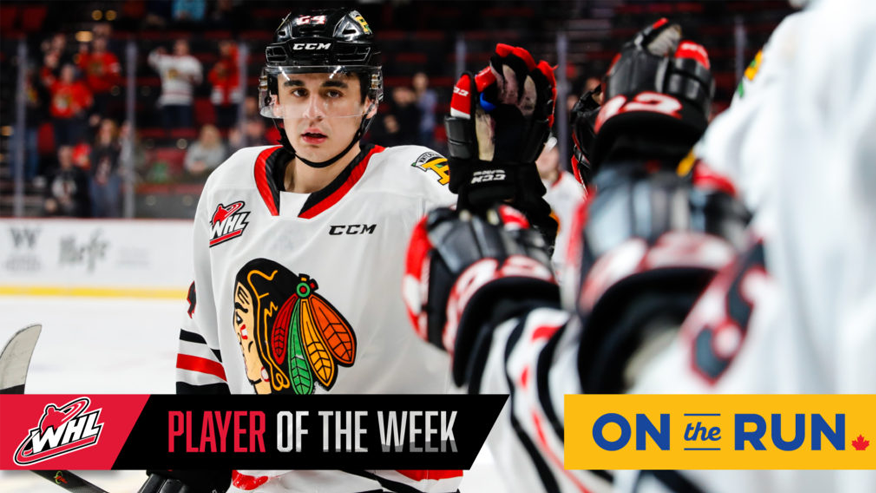 Winnipeg's Seth Jarvis of the Portland Winterhawks has been named the Western Hockey League's Player of the Week for the week ending January 12, 2020.
The Rink Hockey Academy product recorded 10 points (two goals, eight assists) in three games as the Winterhawks won two games and lost one in overtime, earning five of a possible six points. The Winterhawks are undefeated in regulation in their past 15 games (13-0-1-1).
Jarvis opened his week by scoring the game-winning goal late in the second period in a 5-3 win over the Spokane Chiefs. This past Saturday, Jarvis collected five points (one goal, four assists) in a 6-5 overtime win over the Victoria Royals. Jarvis scored late in the third period to tie the game at five and then assisted on the game-winning goal in overtime.
Jarvis is now up to 49 points (20 goals, 29 assists) in 37 games this season, which leads the Winterhawks. Jarvis ranks 13th in WHL scoring, is tied for 14th in goals, and tied for 17th in assists.
NHL Central Scouting released their 2020 Mid-Term Draft rankings on Monday and Jarvis was ranked 19th overall amongst North American skaters.
This week, Jarvis will represent the WHL as one of 14 draft-eligible players at the 2020 Kubota CHL/NHL Top Prospects Game in Hamilton, Ont.
Share