February 19, 2019 4:52 pm

|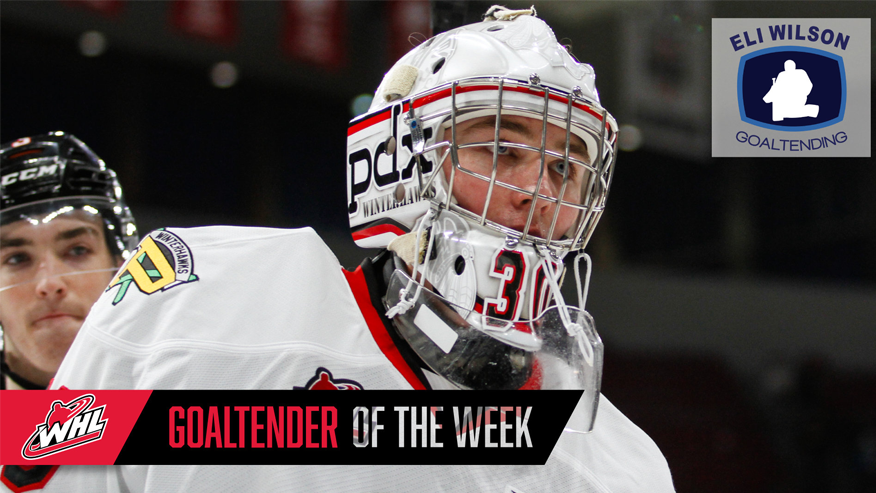 Calgary, Alta. – The Western Hockey League announced today that St. Louis Blues prospect Joel Hofer of the Portland Winterhawks has been named the WHL Eli Wilson Goaltending Goaltender of the Week and league nominee for the Vaughn CHL Goaltender of the Week for the week ending February 17, 2019.
In 120 minutes of action, Hofer posted a 2-0-0-0 record, 1.00 goals-against-average, stopped 59 of 61 shots for a 0.967 save percentage, and earned his third shutout this season. Hofer produced back-to-back wins for Portland to help them clinch a spot in the 2019 WHL Playoffs.
Saturday, Hofer stopped all 25 shots sent his way in a 2-0 shutout of the Red Deer Rebels. Hofer stopped seven shots in the first, 12 in the second, and six in the third for the fourth shutout of his WHL career. Hofer was named the first star of the game and the third star of the night for his performance.
Sunday, Hofer stopped 34 of 36 shots in a 5-2 win against the Seattle Thunderbirds, allowing the Winterhawks to extend their run of consecutive appearances in the WHL Playoffs to a tenth season. Hofer stopped 11 shots in the first, 13 in the second, and 10 in the third for the victory while the Thunderbirds went one-for-two on the power play.
The 6-foot-3, 157-pound Hofer has excelled in 11 games with the Winterhawks. Acquired in early January by the U.S. Division club, Hofer has posted 7-4-0-0 record, 2.76 GAA, 0.920 SV%, and two shutouts with his new club. In 41 games this season with the Winterhawks and Swift Current Broncos, Hofer has a 13-25-2-1 record, 3.67 GAA, 0.907 SV%, and three shutouts.
For his WHL career, the 18-year-old product of Winnipeg, Man. has appeared in 60 WHL Playoff games, posting a 21-28-3-2 record, 3.40 GAA, 0.909 SV%, and four shutouts.
The Winterhawks are back in action Monday, February 18 (3:00 p.m. PT), taking on the Vancouver Giants at the Langley Events Centre.
Share