Hockey Manitoba identifies ten (10) recipients annually for the Regional Volunteer Recognition Awards from each of its ten (10) regions as nominated by representatives from those regions. The purpose of these awards is to recognize outstanding commitment and significant contributions to the game of hockey in Manitoba.
2021-22 Regional Volunteer Recognition Award Winners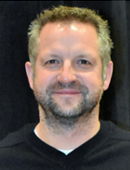 Jarrod Franklin – Brandon Region
Jarrod Franklin is from Deloraine and is the current Vice President of Female Hockey for Hockey Brandon. Jarrod joined the Hockey Brandon Board in 2017 and during that time he has been solely focused on female hockey. He is passionate about the female game and conducts annual female camps in the Brandon region (U9 to U18).
During his time as a board member, Jarrod has served as the Tournament Chair of the Behlen Female Tournament (largest female tournament in the province) and is the creator of both the Female U13 AA program and Female U15 AAA program which is led by Brandon's first all-female coaching staff.
Jarrod started coaching in 2012 and has coached everything from U7 to U15. He has often coached two teams at once and in some years, he actually coached three teams (house program, double roster, spring team). His goal this season is to attend as many of his older daughter's games as she is going into her final year with the U18 AAA Westman Wildcats.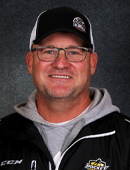 Greg Buydens – Central Plains Region
Greg Buydens has been volunteering in minor hockey for 14 years. He began coaching for Gladstone Minor Hockey at the Under-7 Level and has continued through to the Under-13 Level.
Greg has lead the on-ice drills for Gladstone's Community Breakfast Club for several years and he has added off-ice volunteering to his resume as well. Greg joined the Gladstone Minor Hockey Board first as a Vice-President and later the President where he served for eight years. He also served on the Central Plains Regional Board.
Greg moved on to the Central Plains "AAA" Council for several years where he served until this past spring. On and off the ice, he has helped keep hockey going in Gladstone and surrounding communities. Greg has been a dedicated volunteer within the region and is a strong voice and advocate for all players no matter what age or level they play at.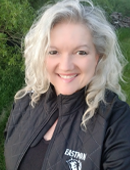 Karen Smith – Eastman Region
Karen Smith is a dedicated, kind and passionate volunteer.  She started with the Eastman Minor Hockey Association Board in 2015 as a member at large.  Over the years, she has spearheaded many programs and policies such as the Regional AAA Program, coach development, coach hiring processes and served on the Eastman Disciplinary Committee.
Karen has also assisted in planning and organizing the hosting of AAA Provincials and the Telus Cup.  Over the last few seasons, Karen was instrumental is helping the region deal with the COVID-19 pandemic and lead the initiative in growing the female game in her region.  She is passionate about skill development and ensuring each player has a memorable hockey experience for all ages and abilities.
Karen recently retired from the Eastman MHA Board after devoting hundreds of hours of her time to minor hockey in the region.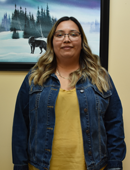 Kristin Murdock – Interlake Region
Kristin Murdock has been volunteering as a board member and coach with Fisher River Minor Hockey for the past ten years.  Even though she doesn't skate, she is on the bench helping the kids and designing drills for them.
Kristin has also been an Interlake Minor Hockey board member for the last four seasons. During the COVID-19 pandemic, she helped the board navigate through a return to play and was a calming presence in her region.
Helping in her community is very near and dear to Kristin's heart.  She helps with Treaty Days, baseball and anything else that might need a helping hand. With her limited time outside of volunteering and work Kristin has taken up the traditional First Nations craft of making Star Blankets and Ribbon Shirts by hand.
Kristin makes all this happen while raising her children Xander, 13, and Shaynna, 14.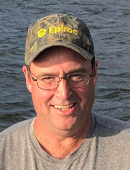 Darin Mansell – Norman Region
Darin Mansell has been Norman's Director of Female Hockey for the past four seasons and has served on the Flin Flon Minor Hockey Association (FFMHA) Board for nearly 20 years, most recently serving as the President.
Darin has been the Head Coach of the Norman U15 AAA Wild girls for the past four seasons and has been selected again for the 2022-2023 season. His commitment and contribution to the development of the female game has been outstanding.
Darin has travelled into many First Nation communities to run practices and run development sessions for local female youth. He has been the Director and Head Coach of the Hockey Manitoba Female Prospects program for Norman in recent years and also facilitates Coach Level clinics for Hockey Manitoba. Darin is a tireless volunteer and tremendous resource for many coaches in the Norman region.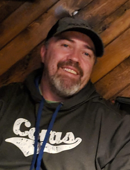 Will Moncrief– Parkland Region
Will Moncrief has served as President of the Russell Minor Hockey Association for the past two years and is always willing to do the extra work to improve the game in his community. There were so many things that have been left for years that Will has taken the initiative to improve.
Will puts in many hours coaching and fulfilling duties as President of Russell MHA. The kids love him and have the utmost respect for him. He is always happy to provide advice and guidance or help with managing problems, scheduling and other things that happen throughout the hockey season.
Will has improved the game in Russell in many ways.  He worked hard to ensure that new boards were purchased and ready for the younger age groups to use and has ensured that other necessary equipment was purchased to help make coaching and playing easier, especially for the younger age groups. He used the time off from hockey during the COVID-19 pandemic to ensure that our organization updated our policies.  Will's passion for the game and his tireless work ethic have benefitted the entire community.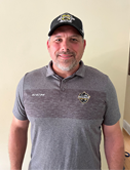 Shawn Dias- Pembina Valley Region
Morden's Shawn Dias served on the Pembina Valley Minor Hockey Association Board of Directors from 2014-2022 as the Vice Director- Development and he currently represents Pembina Valley on Hockey Manitoba's Development Council.
Shawn's passion for player development is evident in his commitment to supporting Hockey Manitoba's Director's Cup, Rising Stars and Female Prospects programs within his region. He has worked to build interest in the programs, facilitated tryouts and evaluations, planned skills sessions and coached one of the development program teams each season.
Shawn has coached within the Pembina Valley for the past 11 years and recently took on the role of Head Coach for the Pembina Central Flyers U15 AA program as a non-parent coach. Shawn also supported Hockey Manitoba's coach development initiatives by hosting specialty clinics within the Pembina Valley region to allow coaches the opportunity to expand their skill sets and knowledge to better support their local athletes.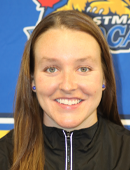 Megan Robertson – Westman South Region
Megan Robertson played hockey for the U18 AAA Westman Wildcats from 2010-2014 before going on to play for the Augsburg University Auggies from 2014-2018.
Since she has been back in the region she has been an assistant coach with the U18 AAA Westman Wildcats. She has also helped out coaching U13 prospect teams as well as being involved with several hockey camps such as "Fierce Female Camp" and "Grow the Game".
This past year she also took on the role of on-ice instructor for Boissevain's Breakfast club. She has been an excellent role model for the young females in her region and is one of the reasons female hockey numbers have grown.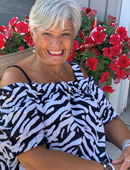 Joyce Webinger – Winnipeg Region
Joyce Webinger has an incredible volunteering resume that can only be described as staggering.  While she has helped in many ways that we cannot account for, the list of roles she has taken on speak to the thousands upon thousands of hours she has dedicated to minor hockey in Winnipeg.
Joyce was the organizer of the Dynamite Cup U11 Tournament for 24 years (1995-2019) and has been the Officials Assignor for the St. Boniface Minor Hockey Association for the past 16 years (2006-present).
In addition to the previously mentioned roles, Joyce might be the most accomplished Team Manager in the history of Hockey Winnipeg.  Since the 1996-1997 season, Joyce has managed 27 hockey teams, starting with U13 A out of Archwood and finishing with the U15 AAA Wild Gold.  Along the way, she has managed five "A" teams, three "AA" teams and an incredible 19 "AAA" teams.
The amount of time and energy Joyce has put into minor hockey is beyond calculation and her positive impact on the players, coaches and officials of Hockey Winnipeg is incredible.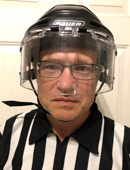 Mark Stainer – Yellowhead Region
Mark Stainer of Birtle has been a huge contributor to minor hockey in the Yellowhead region for many years.  Mark has been involved in many aspects of the game (coach, official, administrator) and has served on the Birtle MHA board as Vice President as well as President.
Mark has coached teams all the way from U9 up to High School within Birtle Minor Hockey.  He also put in two years with the U15 AAA Chiefs as a member on the bench.
Mark has served for many years as a District Rep for the Yellowhead Regional Board and is always willing to step up to help out whenever he is needed, including helping out with the selection process for the U15 and U18 AAA Female regional teams.