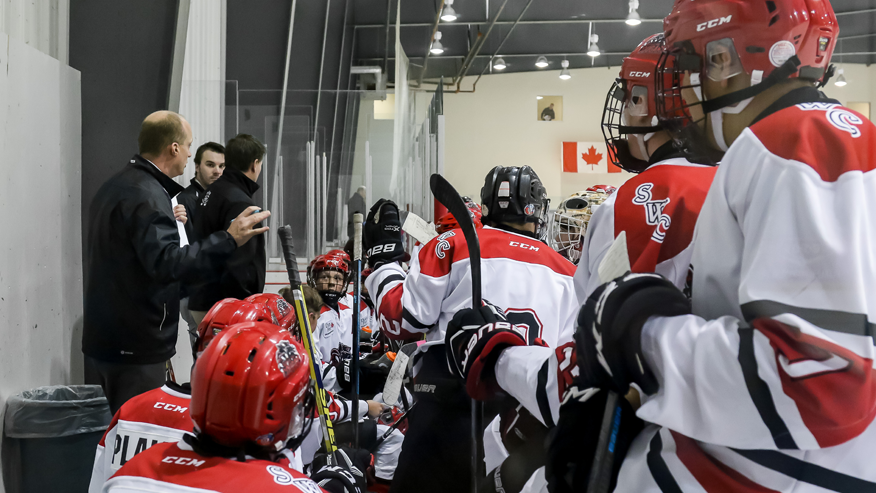 If you are hosting a tournament in Manitoba please read the following information below. If you are looking for information on tournaments being held in Manitoba please see the "Minor Hockey Tournaments" link at the bottom of the page. Please note that only Manitoba tournaments will be posted and all tournaments listed have received an approved Tournament Sanction Permit from Hockey Manitoba.
Hosting a Tournament
Any team or association (all divisions) wishing to host a Branch tournament must receive a tournament sanction permit from their respective Hockey Manitoba Regional Registrar. The registrar will verify the application and provide a sanction permit to the host. All tournaments are required to adhere to all applicable Hockey Manitoba regulations as well as Hockey Canada Regulation J.
The tournament sanction fee shall be $25 if all participating teams are from Manitoba and $52.50 if there are any teams attending from outside the province. However, if the tournament sanction request is received less than 3 weeks prior to the starting date of the tournament, the fee will be $105.00. Please note: tournaments with teams outside of Canada/USA must be sanctioned directly through the Hockey Manitoba head office.
No sanctioned tournament shall accept entries from any team which is not a member team of Hockey Canada. Every player competing in any sanctioned tournament must be registered with that team on a Hockey Canada approved roster and it must be produced for inspection at all tournaments. It is the responsibility of the hosting MHA to request approved copies of the rosters of all participating teams. If a roster is unavailable then written confirmation must be received from the Registrar.
Hockey Manitoba registered teams may not participate in a tournament that has not been granted a sanction.
NEW – Posting a Tournament
Rural Minor Hockey teams can visit the link below for the online Tournament Sanction Application. Brandon teams should contact the Hockey Brandon Office and Winnipeg teams should contact Hockey Winnipeg to apply for a sanction. All Tournament Sanction requests must be made by a representative of the hosting Minor Hockey Association. 
In order to have your tournament posted on the Hockey Manitoba website you must first obtain a Tournament Sanction. For rural teams, the application form will provide you with the option of having the tournament information posted on the website. If you select this option the information will be posted by the Hockey Manitoba office staff upon approval.
Teams from Brandon and Winnipeg must provide proof of their approved sanction by email and request to have the tournament posted.