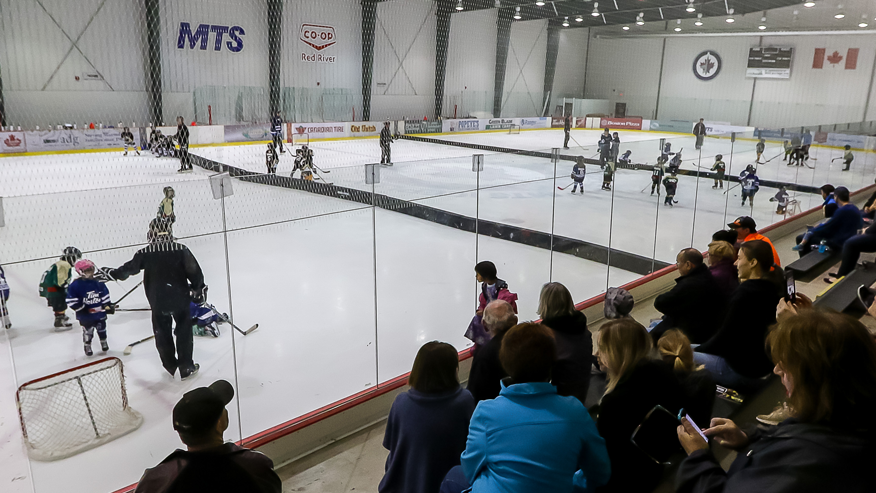 The Under-7 Faceoff Festival is a grassroots initiative that sees a collaborative hosting effort by Hockey Manitoba, its Regions, and Minor Hockey Associations.
The objectives of this initiative are to create a fun, exciting event for players through the promotion and benefits of cross-ice hockey, skill development and age appropriate training while supporting coaches through a sustainable Under-7 Coach Mentorship program throughout the branch.
Join Hockey Manitoba in welcoming Under-7 (U7) players across the province to hockey in a fun-filled event across the province!
Who: U7 Teams in Manitoba
What: On-ice events and other activities
When: October – November, 2022
Where: Facilities across the Province
Why: To celebrate a return to the ice and welcome new players to hockey.
Hockey Manitoba will also use the event to connect coaches with regional mentors, training, and inform parents about U7/U9 hockey.
Regions
Regions should schedule ice times for all U7 teams throughout the day.
Create a fun event atmosphere by including games, off-ice training, special guests, fundraisers, prizes, and other fun events or attractions.
Dates
Hockey Manitoba will work with regions to schedule a U7 Faceoff Festival when it works within their community approximately mid-October to mid-November to ensure the event is a key component of the start of the hockey season.
Information sessions for parents
Information sessions for parents are an important component to welcome new players and should be conducted throughout the day at each event (one seminar for each set of three teams).
Regions/Minor Hockey Associations must reserve the use of an appropriate conference room for the presentations and should be able to accommodate up to 30-40 people in a classroom setting.
Please note: Hockey Manitoba will work with regions to arrange presenters as needed.
Additionally, Hockey Manitoba will provide:
Support in planning and preparations of events
Gifts for participating players
Communications and presentation support
Audio visual equipment as needed
Regional Grassroots Mentorship and additional opportunities for regions to host specialty clinics including Skating 1A Clinics for coaches
More information/details will be provided to interested Regions/Minor Hockey Associations in September.
Click here for more information on Hockey Manitoba's Under-7 program.