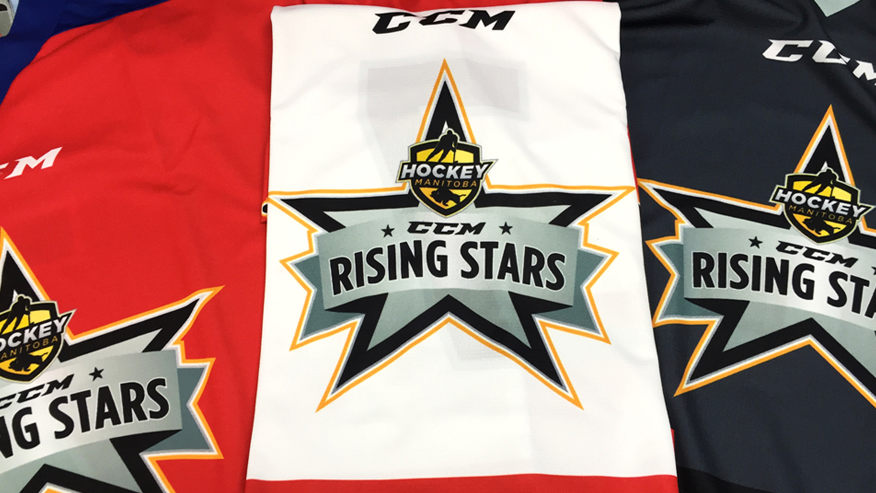 CCM Rising Stars Program
CCM Rising Stars is a rural-region program for second year Under-13 players who reside within their respective Region of the current season. Each region will operate and host their own monthly in-season skills sessions from October-February.  These sessions will focus on skills such as: skating, puck control, shooting, angling/checking & moving the puck to open spaces.
Skills sessions delivered within your home region 1-2 times per month using the Rising Stars curriculum designed by Hockey Manitoba.
The Rising Stars program is an open and inclusive program that does not utilize any type of tryout or selection process.
Registration takes place within your home region (contact your regional minor hockey office).
Players who participate in the Rising Stars program are then eligible to try out for their regional Rising Stars Plus + Program as per the try out process outlined by their region.
Program Contacts
CCM Rising Stars Program
Dustin Stewart
Senior Coordinator, Player Development – Hockey Manitoba
CCM Rising Stars PLUS+
Bernie Reichardt
Director, Hockey Development – Hockey Manitoba
Program Supported By