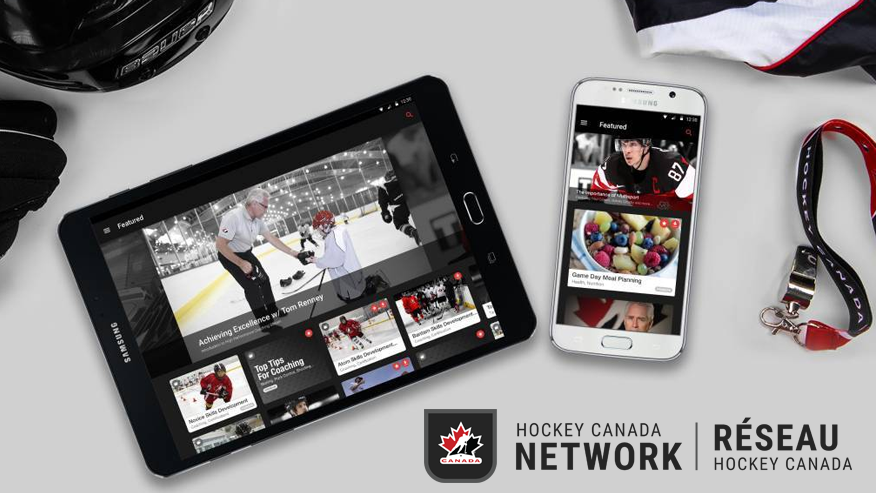 The Hockey Canada Network (HCN) app has combined a wide range of coaching resources into one easy to use mobile app that is now accessible to anyone and everyone with a mobile device or tablet. The HCN gives coaches access to Hockey Canada skills manuals for every age category along with a massive library of video, drills, practice plans and articles on varying coaching topics. It also allows coaches to develop practice plans within the app and then share those practices with other coaches within their network complete with drill schematics, explanations and video. The HCN will be continually updated to ensure that coaches are always provided with the most up to date content.
Please follow the steps below to download and purchase the Hockey Canada Network App for the special member price of $23:
Step 1: Hockey Canada Network App
Go to the Hockey Canada Network online site https://www.hockeycanadanetwork.com/
Select the subscribe option on the top right hand corner of the page
Select the Subscribe online and save option at the bottom of the page
Step 2: Basic Information
Enter 1 in the Quantity box for the number of subscriptions you would like to purchase. (If you are purchasing multiple subscriptions for a region enter in the number you require)
Fill in the email address you would like your access code sent to (PLEASE ENSURE TO LIST YOUR EMAIL PROPERLY)
Step 3: Hockey MB Access Code
On the "Billing" page enter the promo code HCCERT2021 and click "Apply" this will lower the price for the App to $23.
Click Buy Now and enter in your credit card information. You should then receive an email with your individual 8-digit access code for the Hockey Canada Network App.
Step 4: Downloading to Device
Next download the Hockey Canada Network App from either the App Store (IOS) or from Google Play (Android)
Create an account on the Hockey Canada Network App.
You can then enter your 8-digit access code and begin using the Hockey Canada Network App.