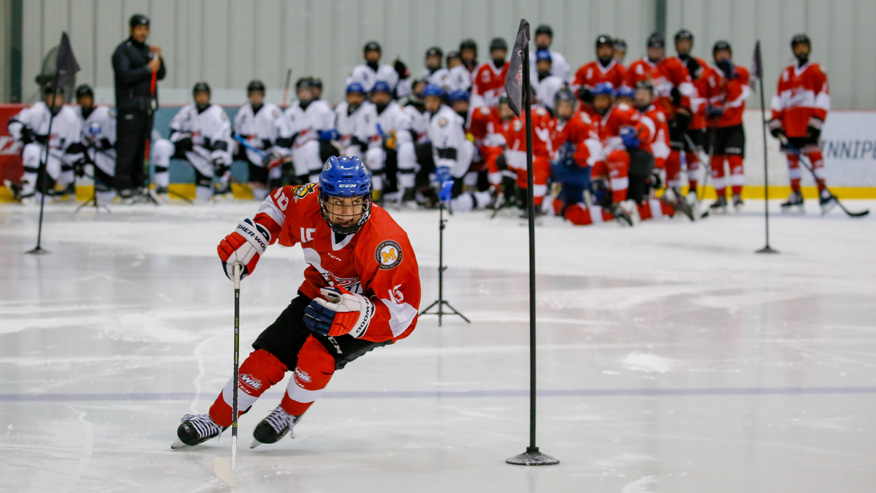 Hockey Manitoba, in partnership with the WHL, is pleased to host this special opportunity for participating players invited from the Director's Cup Prospects program.
The testing conducted by WHL Combines will consist of a series of on-ice skill tests and off-ice fitness tests that will enable a player to compare their individual results, through the Sport Testing database, with other players from around the world.
The results will identify the strengths of a player, as well as areas where improvement may be required.  All WHL clubs will have instant access to the test results for scouting & development purposes.
August 12 - 13, 2022
Bell MTS Iceplex/ Focus Fitness
Winnipeg, MB
Included in the 2022 WHL - POE Skills Combine are the following:
Open registration for 2008 born athletes that participated in the 2022 Director's Cup Prospects Program.
On-ice and off-ice skills and fitness testing conducted by the WHL.
Capacity for the WHL Combine has been set at 160 athletes.
Athletes who were not selected by their region to participate in the 2022 DC Prospects Tournament will not be eligible for this event.
Registration will be on a first come, first serve basis.
The cost per athlete has been set at $150.00 + GST
Program Contact
Bernie Reichardt
Director, Hockey Development, Hockey Manitoba
Program Supported By