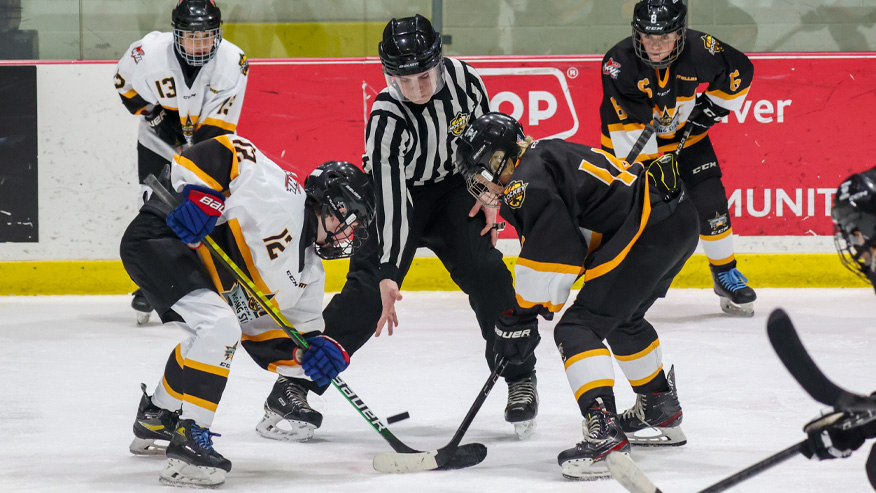 The Rising Stars Plus+ program is an important introductory step for developing Male Under-13 players heading into their first year of Under-15 hockey.
Our program offers a curriculum specifically designed by our high performance staff and coaches to address the significant deficiencies we annually see in our Under-16 Program of Excellence (POE) players.
The CCM Rising Stars PLUS+ program provides eligible advanced players with the proper path to develop into a high performance athlete and to potentially wear the Team Manitoba jersey one day.
Open to 2010 born male athletes.
Registration and tryouts conducted through individual regions with each region allotted a full roster of 12 Forwards, 6 Defence and 2 Goaltenders. Winnipeg allotted three full rosters.
Program operates over two weekends with the Regional Development Weekend (March 17 - 19, 2023) and Rising Stars Plus Tournament Weekend (April 28 - 30, 2023)
Program branded CCM Custom Uniforms.
Tentative cost set at $300/athlete
Registration takes place within your home region (contact your regional minor hockey office).
Players are identified through a regional tryout process (dates determined by your home region).
Players selected for the Rising Stars Plus + program in their region will then register with Hockey Manitoba via a central registration portal where all applicable program fees are paid.
Program Contact
Bernie Reichardt
Director, Hockey Development, Hockey Manitoba
Program Supported By