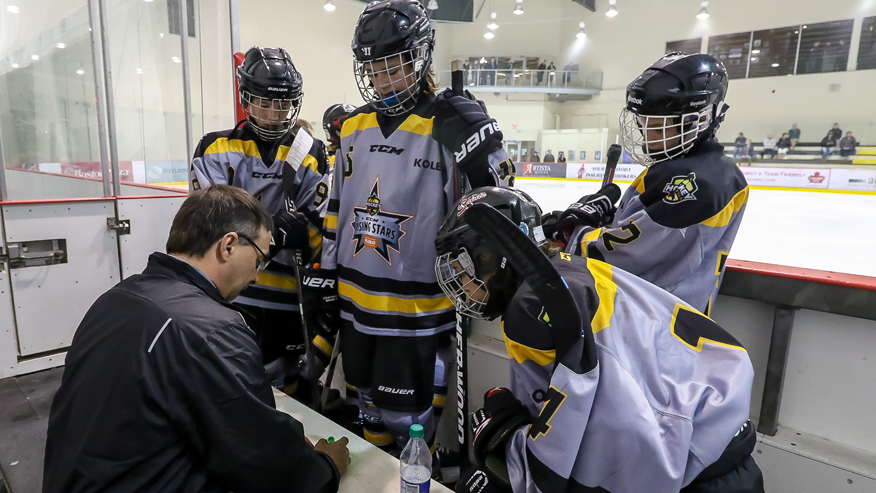 2021 PROGRAM CANCELLED
Due to the ongoing COVID-19 pandemic and public health restrictions, the 2021 Female Prospects program has been cancelled and will not be rescheduled this season.

The Rising Stars Plus+ program is an important introductory step for developing Major Under-13 players heading into their first year of Under-15 hockey.  Our 5-week program offers a curriculum specifically designed by our high performance staff and coaches to address the significant deficiencies we annually see in our U-16 POE players.  The CCM Rising Stars PLUS+ program provides eligible advanced players with the proper path to develop into a high performance athlete and to potentially wear the Team Manitoba jersey one day.
5-weeks of skill development using the Hockey Manitoba Rising Stars Plus + curriculum delivered within your home region.
Rising Stars Plus + Cup in early May featuring mixed region teams.
Branded Rising Stars Plus + Tournament uniforms from CCM Custom.
Registration takes place within your home region (contact your regional minor hockey office).
Players are identified through a regional tryout process (dates determined by your home region).
Players selected for the Rising Stars Plus + program in their region will then register with Hockey Manitoba via a central registration portal where all applicable program fees are paid.
Program Contact
Bernie Reichardt
Director, Hockey Development, Hockey Manitoba
Program Supported By