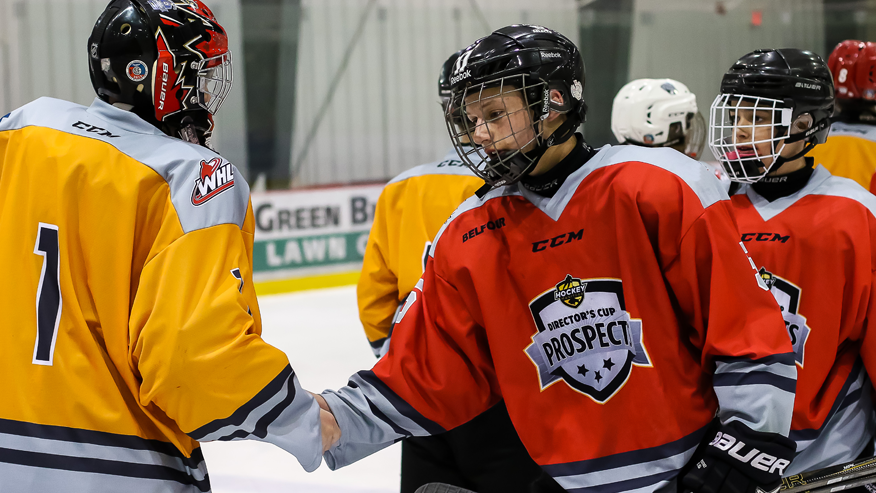 2021 PROGRAM CANCELLED
Due to the ongoing COVID-19 pandemic and public health restrictions, the 2021 Director's Cup Prospects program has been cancelled and will not be rescheduled this season.

Hockey Manitoba is proud to offer the Director's Cup Prospects program which is a 6-week standardized skills development program that will focus on key concepts and skills applicable to the "Train to Train" athlete development stage and will serve as an important precursor to the Program of Excellence. The prospects program focuses on off-ice skills and off-ice training by emphasizing quality instruction and age-appropriate instruction. The program will culminate with the Director's Cup Prospects Tournament.
6-weeks of skill development using the Hockey Manitoba DC Prospects curriculum delivered within your home region.
Weekend long development tournament in late March including position specific skills training.
Exhibition day in late April including exhibition game and position specific skills training.
DC Prospects Tournament in early May featuring mixed region teams.
Branded DC Prospects Tournament uniforms from CCM Custom.
Registration takes place within your home region (contact your regional minor hockey office).
Players are identified through a regional tryout process (dates determined by your home region).
Players selected for the DC Prospects in their region will then register with Hockey Manitoba via a central registration portal where all applicable program fees are paid.
Program Contacts
Bernie Reichardt
Director, Hockey Development – Hockey Manitoba
Program Supported By