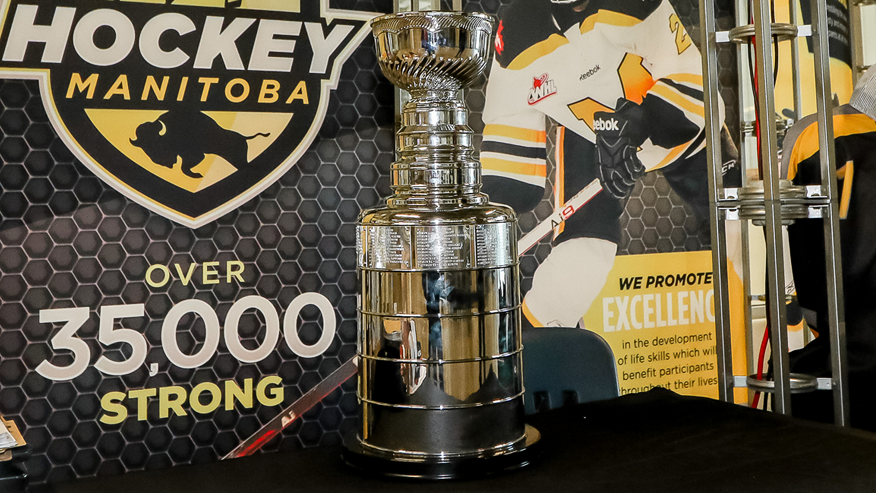 The legend will continue as the Hockey Manitoba Cup presented by Budweiser is back April 11-14, 2019 at BellMTS Iceplex, Canlan Ice Sports and other local Winnipeg arenas.  As usual, there will be great entry gifts for all teams, championship prizes for each division winner and many more value added promotions as we continue to make this simply the BEST adult rec tournament in Canada!
Local teams may be scheduled to play on April 10 or 11 evenings, out of town teams begin play on April 12 – all teams must be prepared to play at 12:00 PM on April 12.  Out of province teams welcome.
What players can look for
Team entry gifts
3 games guaranteed, possibility of up to 5
Budweiser Team Playoff Party hosted by the Bud Girls
Free entry to Budweiser Team Party for all participants
Pro Hockey Life Team MVP and other special offers
Prizes & medals for all division champions
Champ hats, apparel and gift cards for all div winners
Championship trophy for each division
Great door prizes throughout the weekend
Great hotel specials with Canad Inns
Great discounts at Tavern United Team Headquarters
Video highlights & photos on social media
Scores & standings tracked online
Event silent auction
In-game music & PA
Tavern United Team Headquarters
Hockey Manitoba is pleased to have Tavern United as the Official Team Headquarters of the 2019 Hockey Manitoba Cup. All teams in the Hockey Manitoba Cup will receive vouchers and special deals throughout the weekend.
Five great locations in Winnipeg: Tavern United Polo Park, Tavern United Garden City, Tavern United Transcona, Tavern United Fort Garry, Tavern United BellMTS Place!