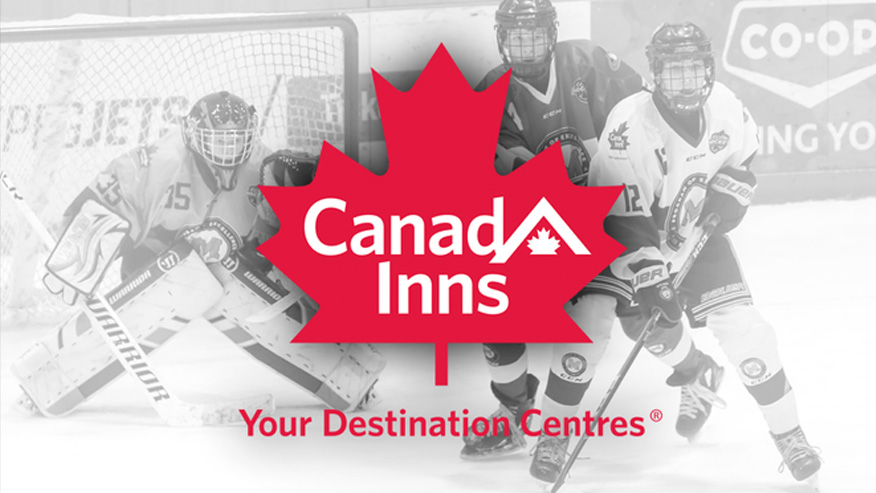 Hockey Manitoba is happy to offer our members a preferred customer rate for Canad Inns Destination Centres.
Canad Inns will provide all Hockey Manitoba members with a preferred rate of $128.00 per night (plus applicable tax) for standard guest rooms. Reservations can be made by calling 1-888-33-CANAD (22623) or by visiting canadinns.com/stay (Please use the CODE: HOCKEYMB). Individual travelers can reference "Hockey Manitoba" to receive the preferred rate.
Please Note: The Hockey Manitoba Preferred Rate Code is NOT available in Brandon, Manitoba or Grand Forks, North Dakota. Rates are based on availability and apply to a standard room with single or double occupancy (additional person charges apply). The rate is subject to availability. Blackout dates and minimum night stay restrictions may apply. Negotiated rates are available to individual and do not apply to group bookings.
About Canad Inns
Canad Inns is Manitoba's Largest Hospitality Provider, one of Manitoba's Top Employers, one of Canada's Best Managed Companies for over two decades, winner of the Manitoba Hotel Association Impact Award, and the Manitoba Chambers of Commerce Outstanding Large Business Award. 
Canad Inns owns and operates nine destination centres across Manitoba – Winnipeg (7); Portage la Prairie (1); Brandon (1) – and one in Grand Forks, North Dakota.
For more information on Canad Inns Destination Centres, please visit their website at www.canadinns.com.