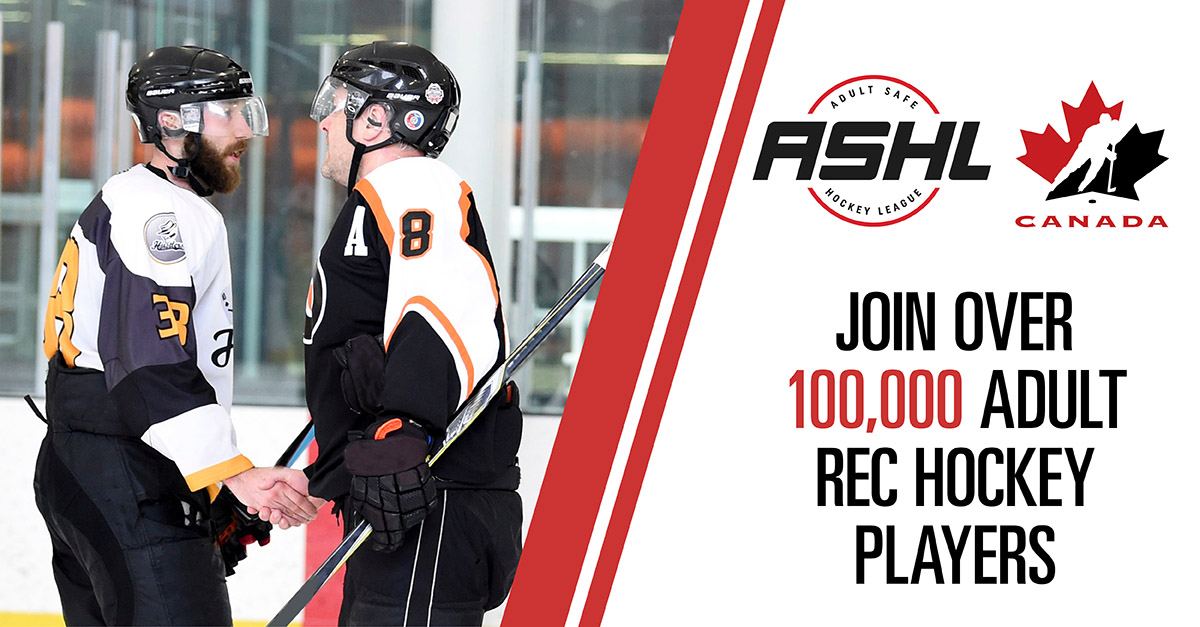 Join Hockey Canada and the Adult Safe Hockey League
We all play here. Join more than 100,000 adult rec hockey players across Canada.
Adult rec hockey gives thousands of Canadians the opportunity to continue enjoying the game after their minor hockey career has come to an end. There are also introductory adult rec programs for those looking to learn the game later in life. Whether you're a seasoned veteran or trying hockey for the first time, Hockey Canada and the Adult Safe Hockey League are for you.
Benefits of playing in the Adult Safe Hockey League & Affiliate Leagues
Best-in-class insurance program.
$20 million of commercial general liability with participant-to-participant liability included.
Up to $1 million of accidental death and dismemberment insurance coverage.
Up to $5,000 in accidental dental and medical insurance, including lost income insurance.
The ASHL
With more than 65,000 players on the ice in 13 Canadian locations, the ASHL is the largest rec hockey league in the world. Check it out … we've got a division for you.
Affiliate Leagues
Running a league or a team and looking to be part of the Hockey Canada family? Take the next step and join more than 24,000 players competing in affiliate leagues.
Why play in the ASHL?
This is rec hockey, redefined. Professional stats and schedules and an award-winning team management platform changes what it means to play recreational hockey.