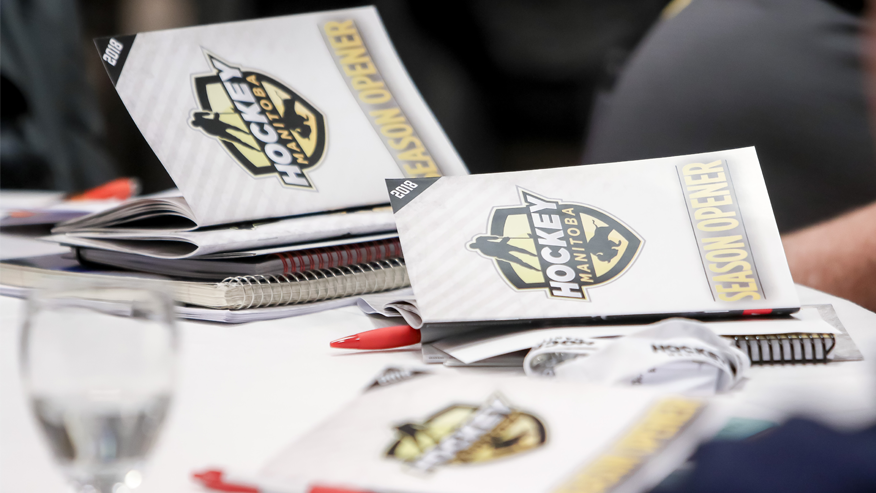 The goal of Hockey Manitoba's annual Season Opener conference is to provide information, resources and specific takeaways for minor hockey associations and volunteers that can be utilized to grow and develop our game.  We encourage stakeholders at all levels to take an active role in continuing to build a model for optimum hockey development.  Participants can expect informative presentations and engagement through discussions and workshops, while also receiving details on what's new for the upcoming season and enjoying hospitality with friends and colleagues.  Hockey Manitoba has consistently brought in some of the most knowledgeable and interesting presenters to the Season Opener over the years.
The 2019 Season Opener challenged stakeholders to think a little differently as we work together to find ways to Grow the Game.
2019 SEASON OPENER PRESENTATIONS
Dave King - The Importance of a Coach as a Leader
Dave King is a renowned hockey coach in Canada. Born in North Battleford, Saskatchewan, Dave's track record of success spans five decades in the game nationally and internationally. Dave is a member of the Order of Canada (1992), Canadian Olympic Hall of Fame (1997), IIHF Hall of Fame (2001) and Order of Hockey in Canada (2013) and was head coach of Team Canada in 1984, 1988 and 1992. Dave was recently an assistant coach for Team Canada at the 2018 Winter Olympics in South Korea and in June of this year was named an inductee into the Saskatoon Sports Hall of Fame. Dave's presentation will focus on The Role of the Coach as a Leader.
Matt Symes - The Future of Hockey
Matt Symes is a founding Partner at Symplicity Designs. Over the last decade, he has helped introduce more than 350 organizations to the Principles, Methods, and Tools of Performance Excellence. Over the last six years, he has guided the deep transformation of numerous organizations in all sectors. Matt has led the successful transformation of companies as large as $30 million in revenue to as small as a two person, $250,000 PR firm. Matt has also worked to help Government improve and co-led Symplicity's largest and longest transformation with the Francophone education sector in New Brunswick.
Allyson Tufts - Experiences as a Hockey Mom
Allyson Tufts is the author of "Lessons From Behind the Glass", a story about her journey through minor hockey told from the perspective of a hockey parent. Through her life experiences, Allyson offers practical advice and tips for parents of hockey players of all ages and skill levels. Engaging and witty, Allyson's stories will have you laughing and thinking hard at the same time. Since the launch of the book in 2015, she's sold thousands of copies in both Canada and the United States. She's had the opportunity to speak to the senior staff and President of Hockey Canada. Most recently she has partnered with BC Hockey and Hockey Eastern Ontario to create a video series for parents based on the lessons from her book.
Linton Sellen - Leadership Training & Consultation
Linton Sellen is an experienced manager, trainer, and trainer of leaders. Linton has won awards for his leadership, his presentation skills, and his training ability. He received his post-secondary education from the Faculty of Management and the Faculty of Law at the University of Manitoba. Linton is known for his unique, original, yet practical insights into leadership. He specializes in the area of leadership development and has developed the Workplace Leader Course to address the issues faced by the leader in the modern workplace. The training has earned rave reviews from leaders in organizations across Canada.
Hockey Manitoba - Development Pathways
Expand the headers above to view full video presentations from the 2019 Hockey Manitoba Season Opener.