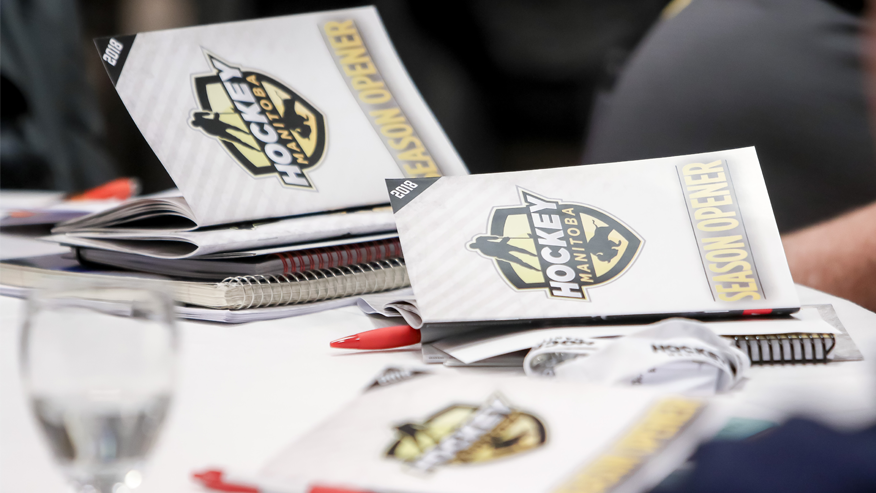 The goal of Hockey Manitoba's annual Season Opener conference is to provide information, resources and specific takeaways for minor hockey associations and volunteers that can be utilized to grow and develop our game.  We encourage stakeholders at all levels to take an active role in continuing to build a model for optimum hockey development.  Participants can expect informative presentations and engagement through discussions and workshops, while also receiving details on what's new for the upcoming season and enjoying hospitality with friends and colleagues.  Hockey Manitoba has consistently brought in some of the most knowledgeable and interesting presenters to the Season Opener over the years.
2019 SEASON OPENER
September 27-28, 2019
Canad Inns Polo Park, Winnipeg
GROWING THE GAME
This year's conference will challenge stakeholders to think a little differently as we work together and find ways to grow the game.  More information, including registration, presenters and topics will be added in early August 2019.
2018 SEASON OPENER PRESENTATIONS


Reed Maltbie - Changing the Game

Reed Maltbie - Warriors or Winners

Stephane Gregoire - Main Causes of Disputes

Stephane Gregoire - Negotiation Skills for Sports Leaders

Corey McNabb - Minor Hockey Development from A to Z

Corey McNabb - Tools for Player Evaluations & Selections

Bob Caldwell - What my Grandson Taught me About Skating
Hockey Manitoba would like to thank all of our presenters and participants on a great weekend of discussion that will help hockey in Manitoba.