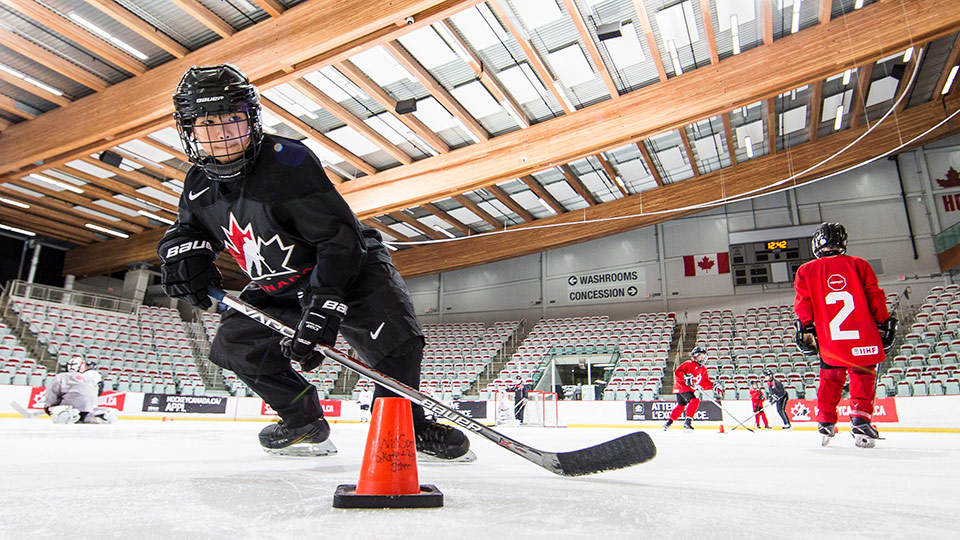 The Under-11 program (Formerly Atom) is designed for players graduating from U9 hockey and for entry level hockey players who may start playing hockey at this age level.
The U11 program is delivered through a learn-to-play teaching curriculum that is age-appropriate and skill-specific for 9 and 10 year olds. It is a continuous opportunity for young players to develop and refine fundamental movement skills (skating, turning, acceleration), manipulation skills (shooting, puck control, passing) and overall motor skills (balance, coordination, agility) in a fun and safe environment, promoting skill development through self-confidence.
Fair and equal ice time is a key principle of the U11 program. Fair and equal ice time is designed to ensure that all players get the same opportunity to contribute to the outcome of games, regardless of skill or ability.
Hockey Manitoba has developed a Under-11 Player Pathway document based on Hockey Canada's Long-Term Player Development Model to assist our Minor Hockey Associations and Community Clubs. This will ensure a consistent, organized delivery model across the province. The document includes valuable requirements and recommendations for coaches and instructors.