November 25, 2021 9:30 am

|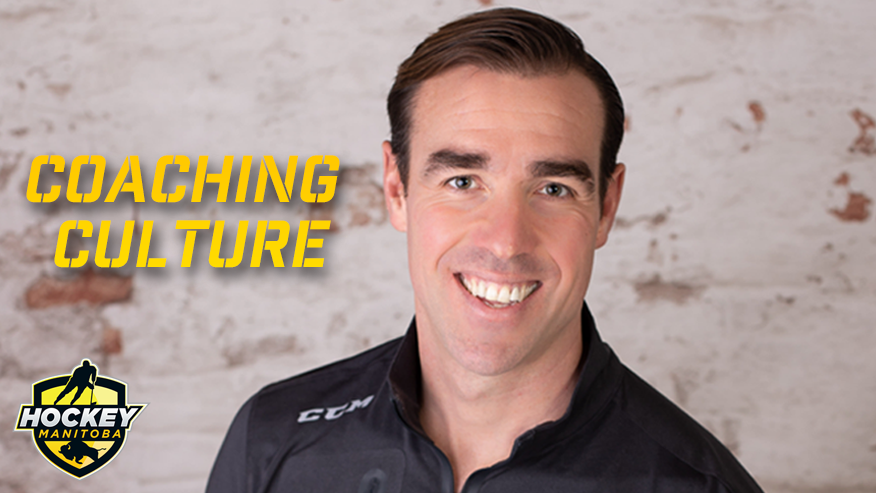 Hockey Manitoba is pleased to offer Coaching Culture: Achieving Success On The Ice & In Life via Zoom on Wednesday December 8, 2021 (8:00 p.m. – 9:30 p.m.) with Kevin Landreville.
Kevin Landreville has extensive coaching experience at the MMJHL, AAA, High School, AA and Community hockey levels. He's a High Performance 1 Coach, who is an instructor for a variety of Hockey Manitoba clinics. Kevin is currently the Head Coach of the Winnipeg High School Hockey League's St.John's-Ravenscourt Eagles. He also serves as Head of Middle School Physical Education at SJR, where he works alongside Evolution Hockey running a specialized hockey skills academy for Grades 6-8.
The Coaching Culture Clinic will focus on the importance of developing team culture as well as the importance of managing people and personalities on a team. The clinic will offer team building strategies and resources for coaches to establish and foster positive team culture and individual skills that will help them in sport and in life. Coaches will also be given practice plan ideas as part of the presentation.
This clinic is offered for FREE to all coaches within Manitoba and is targeted at all coaches working with all ages and skill categories. Certified High Performance 1 and Development 1 coaches will earn 3 (three) PD Points for this clinic.
You can register for the clinic here.
Please note: Registration for this clinic will be limited to a maximum of 40 participants. The capacity of this clinic may be increased if demand is there.
If you have any questions about Hockey Manitoba's Instructional Stream Clinics, please contact Ben Blankstein, Coordinator, Coaches Development at bblankstein@hockeymanitoba.ca.
Share