|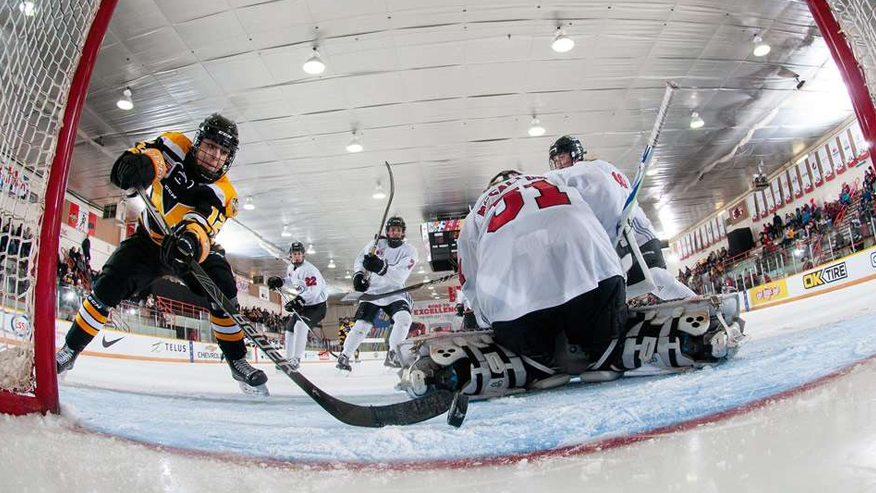 MORDEN, MB – Female U-18 Team Manitoba closed out the National Women's Under-18 Championship on Friday afternoon with a 1-0 loss to Team Atlantic.
Shani Rossignol scored the only goal for Team Atlantic in the second period and goaltender Cassie McCallum was perfect in net, stopping all 34 shots she faced.
It was a back-and-forth game for the most part and despite Team Manitoba having the edge in play in the third period, they simply couldn't find a way to solve McCallum.
The Atlantic goalie was stellar and the shutout was her first of the tournament in her second game appearance. McCallum was especially strong in the third period, stopping 11 shots in the frame as Manitoba pressed to find the equalizer and force the game to overtime.
At the other end, Meagan Relf was excellent in net for Manitoba, stopping 33 of 34 shots. Her strong effort kept Manitoba in the game as it looked to pull even in the third. Relf finished the tournament with an impressive .920 save percentage in three games, stopping 126 of 137 shots she faced.
Assistant Captain Kylie Lesuk (Oakbank) led Team Manitoba in scoring in the tournament with two goals. Jori Hansen Young (Brandon) scored the only other goal for Manitoba in the tournament in the first game.
ABOUT THE NATIONAL WOMEN'S UNDER-18 CHAMPIONSHIPS
The National Women's Under-18 Championship is an annual tournament (except for Canada Winter Games years) and brings together the best under-18 aged players in the country from coast-to-coast. Teams represented include; Alberta, British Columbia, Manitoba, Saskatchewan, Ontario (Red), Ontario (Blue), Quebec and Team Atlantic, comprised of players from New Brunswick, Prince Edward Island, Nova Scotia and Newfoundland. The preliminary round involves two (2) pools of four (4) teams each playing a round-robin format before placement games and medal round.
Share