December 12, 2018 3:27 pm

|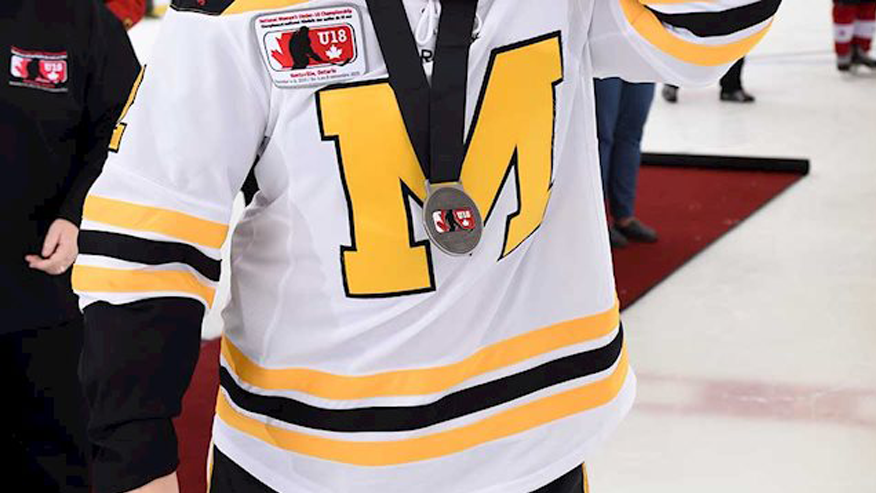 CALGARY, Alta. – The very best young women's players from around the country will converge on Morden and Winkler, Man., next November to compete for gold at the National Women's Under-18 Championship, marking the first time Manitoba will host the tournament.
"Hockey Canada is very excited to bring this event to Morden and Winkler next fall," said Scott Smith, president and COO of Hockey Canada. "Historically, fans have had the opportunity to watch as Canada's future superstars compete for their provinces before competing wearing the Maple Leaf at world championships and the Olympics."
Morden is no stranger to successfully hosting national hockey events, having hosted the 2017 Esso Cup, Canada's National Female Midget Championship, while Winkler will host a Hockey Canada tournament for the first time.
"We welcome the chance to work with Winkler on hosting the National Women's Under-18 Championship," said Morden Mayor Brandon Burley. "Although both communities are capable of hosting large-scale events on their own, we are stronger together. We are excited to have the opportunity to build on the success of the Esso Cup."
"Winkler has a history of hosting very successful events including Hockey Day in Canada, the Manitoba Games, the Manitoba Scotties Tournament of Hearts and the Viterra men's provincial curling championship," said Winkler Mayor Martin Harder. "Our community has always rallied around these events thanks to the strength of our volunteers. We look forward to hosting this and future events with our neighbours to the west."
"It's exciting to welcome Hockey Canada back to the region," said Clare Agnew, co-chair of the host organizing committee. "There was such positive energy in the community during the Esso Cup, it makes planning this one even more exciting. The confidence of Hockey Canada and our understanding of its expectations makes for a great partnership."
Historically, the event has netted more than $1.5 million in economic impact for the host region, and as with all Hockey Canada events, net proceeds will remain locally to support the growth of the game.
"Hockey Manitoba is extremely confident that Morden and Winker will present an exceptional atmosphere in order to guarantee a positive, successful and memorable event," said Bill Whitehead, president of Hockey Manitoba. "Both communities have a deep history in the promotion and operation of events and are excited about the opportunity to stage the 2019 National Women's Under-18 Championship."
The National Women's Under-18 Championship is held every year (excluding years where the Canada Winter Games take place), and features teams representing provinces and regions across the country. Ontario teams have won each of the 12 gold medals, while the host Manitobans will be looking to add a first national title to their two silver and three bronze medals.
For more information on Hockey Canada and the National Women's Under-18 Championship, please visit HockeyCanada.ca, or follow through social media on Facebook and Twitter.
Share