December 20, 2018 11:23 am

|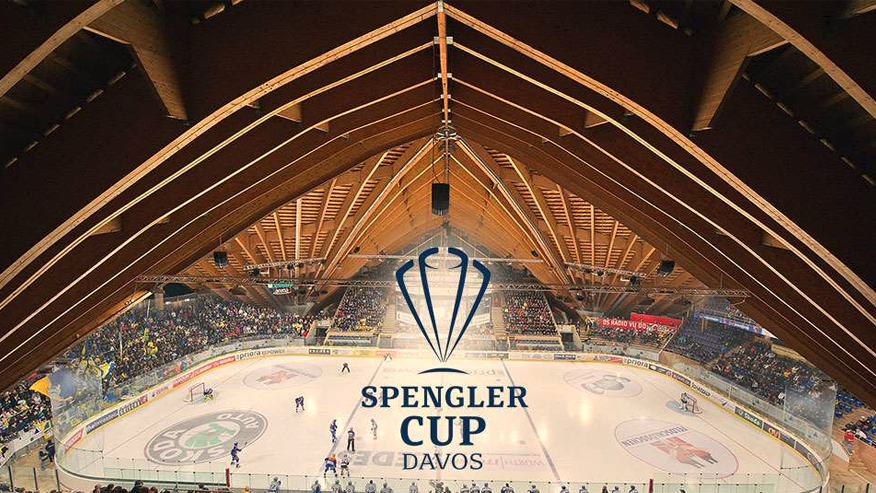 CALGARY, Alta. – Twenty-five players will wear the Maple Leaf with Canada's National Men's Team at the 2018 Spengler Cup, Dec. 26-31 in Davos, Switzerland.
Canada has won the Spengler Cup, the oldest club tournament in the world, the last three years, and will look to win a fourth straight championship for the first time since 1995-1998 with five players who were members of the 2017 squad – Zach Boychuk (Airdrie, Alta./SC Bern, NLA), Matt D'Agostini (Sault Ste. Marie, Ont./HC Ambri-Piotta, NLA), Andrew Ebbett (Vernon, B.C./SC Bern, NLA), Maxim Lapierre (Brossard, Que./HC Lugano, NLA) and Maxim Noreau (Montreal/ZSC Lions, NLA).
Three members of the roster also represented Canada at the 2018 Olympic Winter Games in PyeongChang, South Korea (Ebbett, Lapierre, Noreau).
The player selections were made by co-general managers Sean Burke (Windsor, Ont./Montreal, NHL) and Ron Francis (Sault Ste. Marie, Ont.), as well as head coach Kevin Dineen (Toronto, Ont.) and assistant coaches Gordie Dwyer (Dalhousie, N.B.) and Mike Kitchen (Newmarket, Ont.).
"We are excited with this year's group of players, as we believe we have assembled a team that combines experience from previous Spengler Cup appearances and the 2018 Olympic Winter Games, and a group of new faces who will contribute to the success of our team," said Burke. "The Spengler Cup is always an exciting tournament with a rich history, and we look forward to competing for our fourth-consecutive championship with this group of 25 players."
Since first taking part in 1984, Canada has won the Spengler Cup 15 times (1984, 1986, 1987, 1992, 1995, 1996, 1997, 1998, 2002, 2003, 2007, 2012, 2015, 2016 and 2017) as well as being a nine-time runner up (1985, 1988, 1990, 2000, 2001, 2005, 2006, 2008 and 2010).
"The Spengler Cup is a highlight of the season for our staff and players, as it is exciting to experience the culture and atmosphere that surrounds the event in Davos and compete against five experienced club teams," said Francis. "We believe we have assembled a team that can compete for another Spengler Cup championship and contribute to Canada's historical success at the tournament."
Canada will open the 2018 Spengler Cup against host HC Davos on Dec. 26 at 2:15 p.m. ET/11:15 a.m. PT before the 11-game schedule wraps up with the championship game on Dec. 31 at 6:10 a.m. ET/3:10 a.m. PT. TSN, Hockey Canada's official broadcast partner, will carry all 11 tournament games live; check local listings for details.
For more information on Hockey Canada and Canada's National Men's Team, please visit HockeyCanada.ca, or follow along through social media on Facebook, Twitter and Twitter.com/HC_Men.
Share