|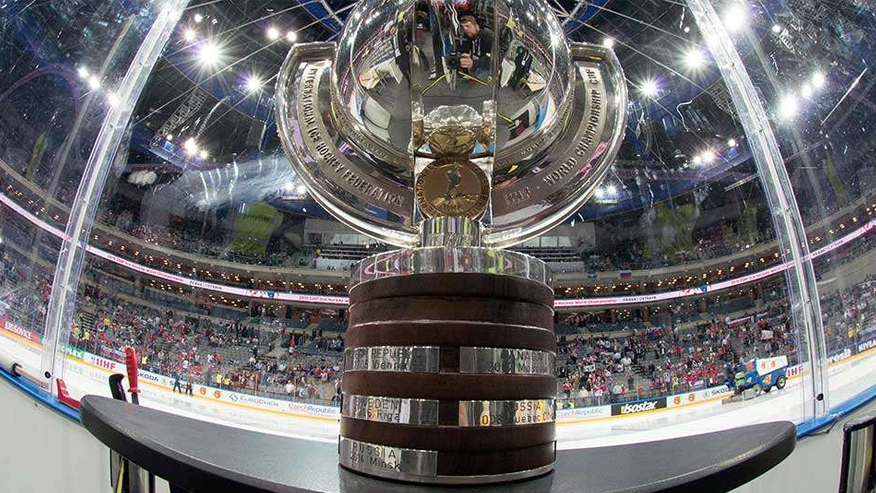 RIGA, Latvia – One day before Team Canada plays its lone pre-tournament game ahead of the 2018 IIHF World Championship, the team announced that Connor McDavid (Newmarket, Ont./Edmonton, NHL) will captain the team as it seeks its third gold medal in four years.
Joining McDavid, a 2016 IIHF World Championship gold-medallist, are Ryan O'Reilly (Varna, Ont./Buffalo, NHL) and Brayden Schenn (Saskatoon, Sask./St. Louis, NHL) who will serve as alternate captains. O'Reilly, a two-time Worlds' gold-medallist (2015, 2016), also served as an alternate captain in 2016. Schenn won gold in 2015 with O'Reilly, and both players added silver medals in 2017.
"We have a mix of youth and veterans on our team, and the three players chosen to wear a letter know what it takes to be successful in international competition and that will help us be successful in our ultimate goal," said head coach Bill Peters (Three Hills, Alta./Calgary, NHL).
Canada is staging its pre-tournament camp in Riga, Latvia, and will play the Latvian national team in a pre-tournament game on Tuesday, May 1, at 10 a.m. ET/7 a.m. PT.
2018 IIHF World Championship begins Friday
Canada opens the 2018 IIHF World Championship on Friday, May 4, against the United States in Herning, Denmark. Preliminary-round games – which, for Canada, include action against the host Danes, Finland, Germany, South Korea, Latvia, and Norway – wrap up on May 15 with the bronze- and gold-medal games taking place on Sunday, May 20.
TSN and RDS, Hockey Canada's official broadcast partners, will carry 64 and 31 games, respectively. TSN Radio will also broadcast all of Canada's games; check your local listings for schedule and network details.
Team Canada has won gold at two of the last three IIHF World Championships, going undefeated during the 2015 tournament in the Czech Republic and shutting out Finland in the gold-medal game in 2016 in Russia. Last year, Canada skated to silver after falling to Sweden in the gold-medal game in Cologne, Germany.
Since 1931, Canada has won the world championship 20 times – not counting the years when the Olympic Winter Games gold medallist was also considered world champion. Canada has also collected 12 silver and six bronze medals in that timespan.
For more information on Canada's National Men's Team, please visit HockeyCanada.ca or follow along on Facebook and Twitter.
Share