|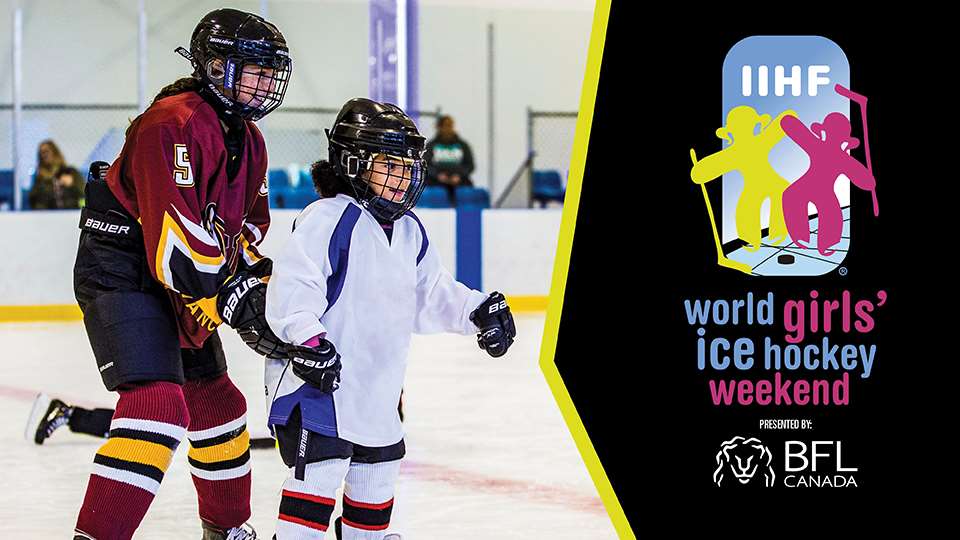 Starting today, Hockey Manitoba is proud to celebrate IIHF World Girls Ice Hockey Weekend taking place from October 4th to 6th. There are various events scheduled to take place throughout the province, ranging in size and scope, with the common goal of celebrating and growing the female game, and uniting people through grassroots programming led by female hockey associations, minor hockey associations and communities.
The Parkland Minor Hockey Association (PMHA) will be hosting an event this weekend in Dauphin for the fourth straight year. PMHA uses the event as part of an overall female hockey recruitment and attraction strategy. This year's event will include a skills development session, a lunch and learn and their annual Mothers vs Daughters game.
"We have eight associations throughout the Parkland and not every female hockey player gets a chance to play female hockey so this is the one weekend during the year that they can come together and play with other like-minded individuals and have that experience." said Ann Ransom, main organizer of the Parkland event.
Ransom said the World Girls Ice Hockey weekend has had a direct impact on female participation in the area.
"When we started in 2016, we were just starting a female hockey program and we were barely able to scratch together enough kids to form an atom team but over the last four years, we now have teams in atom, peewee, bantam and midget plus a Bantam AAA team." Ransom said.
Below is a list of events scheduled to take place in Manitoba:
| | | | |
| --- | --- | --- | --- |
| Parkland Minor Hockey Association | On- and Off-Ice skills sessions, Moms vs. Daughters game | 10/05/2019 | Dauphin, Man. |
| Pembina Valley Minor Hockey Associations | 3 v 3 tournament, Road hockey & Celebration | 10/05/2019 | Morden, Man. |
| Red Sucker Lake Female Hockey | Road hockey & Watch the 2016 Olympic Gold Medal game | 10/05/2019 | Red Sucker Lake, Man. |
| Ste. Anne Minor hockey Association | On- and Off-ice skills sessions & classroom activities. | 10/06/2019 | Ste. Anne, Man. |
| St. Vital Victorias Peewee AA Female | Road Hockey & Celebration | 10/05/2019 | Winnipeg, Man. |
| Winnipeg East Female Hockey Association | On- and Off-Ice Skills Sessions & Celebration | 10/05/2019 | Winnipeg, Man. |
| APHA Polar Bears | Floorball & Celebration | 10/06/2019 | Winnipeg, Man. |
| University of Manitoba Bisons Women's Hockey Team | Tournament/Jamboree, Off-Ice Skills Sessions & Celebration | 10/12/2019 | Winnipeg, Man. |
| Altona Minor Hockey Association | On- and Off-Ice Skills Sessions & Watch a Game | 11/03/2019 | Altona, Man. |
| Landmark Minor Hockey Association | Recruitment Event & Off-Ice Skills Sessions | 10/13/2019 | Ste. Anne, Man. |
| Île-des-Chênes Minor Hockey | On- and Off-Ice Skills Sessions & Celebration | 10/05/2019 | Île-des-Chênes, Man. |
| Lorette Minor Hockey | On- and Off-Ice Skills Sessions & Celebration | 10/05/2019 | Île-des-Chênes, Man. |
| Macdonald Hockey | On- and Off-Ice Skills Sessions & Celebration | 09/29/2019 | Starbuck, Man. |
Share