|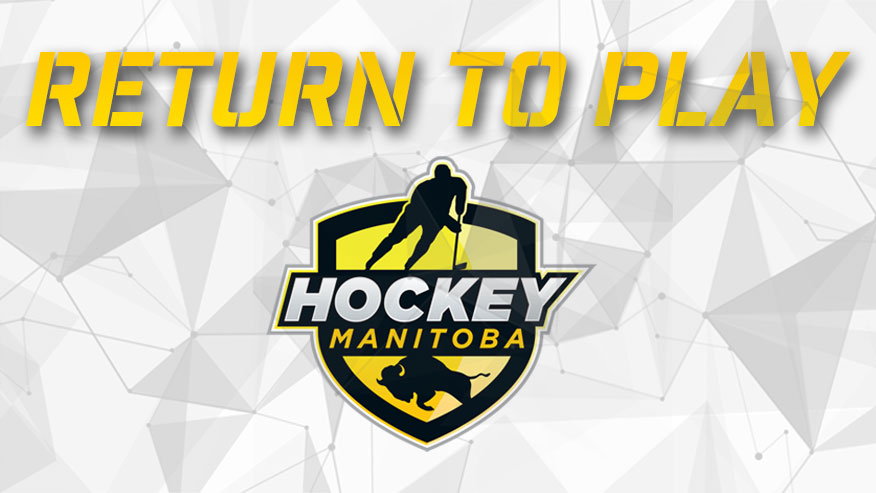 January 26, 2021
Current public health orders in Manitoba will continue until Friday February 12, 2021.  As a result, hockey teams and individuals residing in the Provincial Response Level: Critical (Red) are ineligible to participate in hockey programming, a status which will be reviewed as the province downgrades the restrictions from Provincial Response Level: Critical (Red) to Restricted (Orange).
Hockey Manitoba recognizes that the last several months have been challenging for all of our members and specifically the difficult situation that facilities are currently experiencing.  We are aware that certain facilities in the province may consider closing their doors in the near future and although it is difficult to accurately predict when we can anticipate a return to hockey, Hockey Manitoba is optimistic that hockey activity could still resume, and we will be prepared to offer our members a safe return to our game in communities across the province.
Should the resumption of organized sports be permitted in any Region in Manitoba, Minor Hockey Associations, Leagues, and Teams will require approval from Hockey Manitoba to Return to Play and will be required to spend at least 10 days in Phase 2 of the Hockey Manitoba Return to Play plan.
Phase 2 consists of on-ice skill development (non-contact), drills, and team tactics but no regular season competition (games) or exhibition games will be permitted, rather teams should plan safe practices to welcome players back to the ice.  No Regions, Minor Hockey Associations, Leagues, or Teams residing in Provincial Response Level: Critical (Red) will be permitted to participate in any hockey programming.
The Hockey Manitoba Board and staff continue to review options while we wait for direction from the Provincial Government/Public Health.  For some Leagues, this could mean the possibility of extending the 2020 – 2021 season and more opportunities to develop players or introduce new players to the game.
It is important that Hockey Manitoba stresses that Public Health orders must be adhered to once hockey programming is permitted to resume.  In order to ensure that the game is set up for a successful return, the compliance and support of all members is paramount, required, and not an option.
Physical distancing, mask wearing, proper hygiene, and screening are necessary steps that must be practiced in order to return to hockey safely and will assist in reducing the risk to the hockey community.
Share