|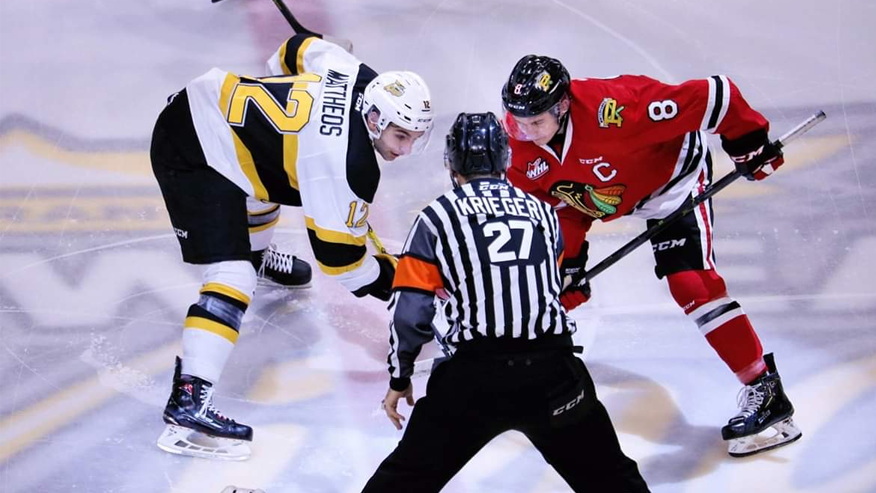 WINNIPEG – Level VI official Karlin Krieger (Wasagaming) will represent Hockey Manitoba at the 2019 World Junior A Challenge this weekend in Dawson Creek, British Columbia, which begins Saturday, December 7th and runs until Sunday, December 15th. This is the first time that Krieger has been selected to officiate at the prestigious tournament, which is a showcase of some of the best Junior A talent in Canada and the world.

Krieger is one of the province's top officials and his resume includes officiating at the 2015 World Under 17 Hockey Challenge in Dawson Creek and Fort St.John as well as working at the 2016 Western Canada Cup in Estevan, Saskatchewan.
Krieger currently officiates games in the Western Hockey League, Manitoba Junior Hockey League and U Sports with his time split evenly between the three leagues. Krieger also serves on Hockey Manitoba's Officials Development committee.
"First and foremost, it's really exciting to get to work that level of hockey and it's also just nice to be recognized for your improvement and your development and your hard work," Krieger said. "The level of hockey is exciting and it's fun to get together with officials from across the country who you've met at other camps and tournaments."
Three Manitobans currently playing in the Manitoba Junior Hockey League will compete in the 2019 World Junior A Showcase for Team Canada West; Owen Murray (Portage Terriers), Carter Loney (Steinbach Pistons) and Kyle Bettens (Steinbach Pistons).
"Aside from a few kids from Manitoba, you don't really know any of the teams or coaches and their tendencies so you have to quickly establish relationships to be able to communicate effectively and to officiate your best game." Krieger said.
For more information on the World Junior A Challenge, please visit HockeyCanada.ca, or follow along via social media on Facebook or Twitter.
Share