|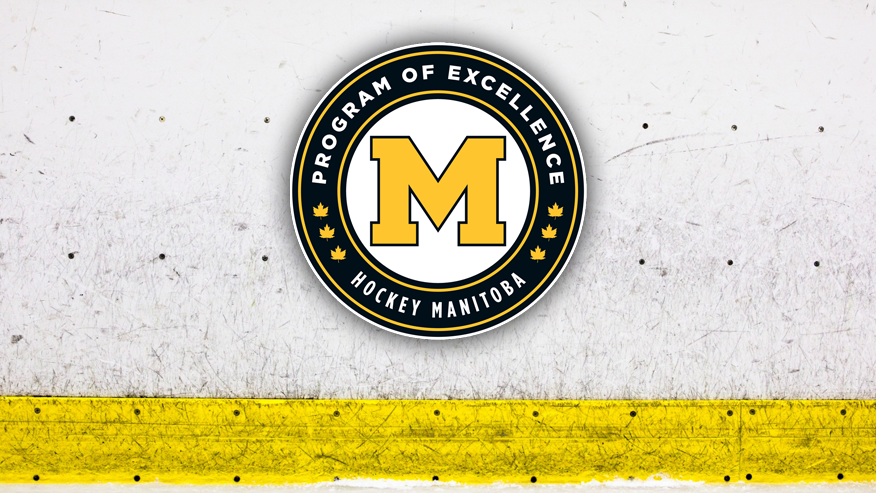 The Program of Excellence (POE) is Hockey Manitoba's Provincial Team program that offers developing high performance athletes the opportunity to represent their province at National and Inter-Provincial tournaments while providing a solid development path to the National and International stages.
Jeff Sveinson returns as Head Coach of Team Manitoba Male U-16 POE after spending last season as Head Coach with the U-16 team that earned a Silver medal at the 2019 WHL Cup in Calgary. Jeff is currently the Head Coach of the Winnipeg Bruins in the Manitoba Midget AAA League. He is also a two-time Assistant Coach in the Female U-18 POE (2011, 2015) having won medals both occasions.
Jeff Sveinson
Age: 57
Hometown: Winnipeg, MB
Years Coaching: 25
Other teams coached: Bantam AAA (2008-2018), Peewee AA (2006-2008)
Why did you originally get into coaching?
I coached with my father when I was young and years later, I picked it up again when a good friend asked me to help him out. I rolled from that right into coaching my sons and coaching very quickly became a way of life. Hockey has always been part of my life and choosing to coach has fulfilled the desire to remain competitive, to volunteer, to challenge myself, to share with my family, and keep hockey in my life.
How would you describe your coaching philosophy?
I have learned to never lose site of development. Even though I have coached in some highly competitive leagues with many elite players, the yearly plan and the principles of play need to be development-based. I never stop looking for ways to breakdown game-skills and find new ways to communicate them and teach them. I love the tactics of hockey and believe that if you understand the skills involved in elite tactics, you can teach both at the same time.
You coached Team Manitoba U16 to a silver medal at the 2019 WHL Cup. What stands out to you about that group and tournament?
Our 2019 U16 team had very good skill, which included strong goaltending. At the WHL Cup the speed and skill-level is extremely high and to win a team needs more than those elements. Our team was unselfish, supportive, and had fun playing together. In the final we ran into a Saskatchewan team that had the same qualities. Both teams played extremely well in the final and we lost a close one, but the effort and resilience from Team Manitoba was impressive.
Why are coach-player relationships so important?
I am a player's coach who likes to lead by example with my own work ethic. Our staff earns the respect of our players when they see how committed and prepared we are. I believe respect and effective communication with players is one of the essentials for success.
With the COVID-19 pandemic shutting down the hockey season and with social distancing, how have you stay connected to the game and coaching?
I have been really enjoying watching some of the NHL posts and podcasts. It is nice to see some of our favorite players in a different light. I can't believe I am saying this, but I have been really enjoying watching some of the classic games the networks have been replaying. I know the games very well because I enjoyed every minute of them at the time and it is surprisingly fun to watch them again.
Is there a particular NHL coach or Head Coach at another level that you particularly admire?
I have been inspired by a long list of amateur and professional coaches. I am a coach who greatly values effective communication and I never cease to be amazed by Paul Maurice's skills with the media and players. Coach Maurice's ability to breakdown games and situations is incredibly impressive. Tactically, I admire some of the legendary coaches; Scotty Bowman, Joel Quennville, Barry Trotz, and more.
What do you like to do In your spare time?
Hockey consumes most of the fall and winter. The off-season always includes some clinics, camps and extra curricular hockey. But I always make sure that there is a home project on the to-do list. My wife and I love to take care of our home. We do as much of a home renovation on our own as we can. There is always something to take on…. I am currently helping my youngest son do some renos on a rental property. Keeping handy is a great way to step away from hockey and hit the reset button.
Share