October 19, 2021 11:00 am

|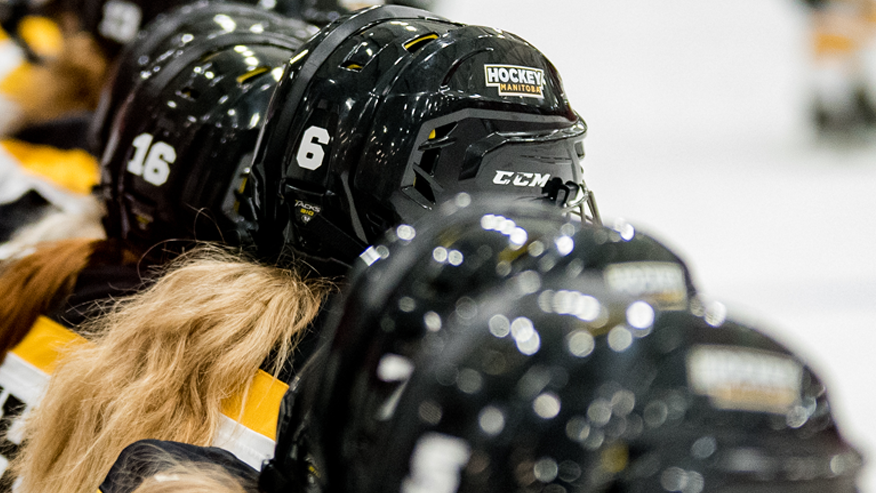 Following Monday's announcement of the 2021 Western Regional Women's Under-18 Championship in Portage la Prairie, Manitoba, Hockey Manitoba is very excited to announce the roster for the 2021 U18 Team Manitoba that will compete in the regional event from November 1 – November 6, 2021.
The roster for Team Manitoba includes 11 forwards, seven defencemen and two goaltenders that were selected following the U18 POE Summer Camp that took place August 13-15, 2021 at the Bell MTS Iceplex. Athletes participated in team practices and inter-squad games over the course of the weekend and were evaluated by the U18 POE coaching staff.
In early September, Team Manitoba participated in an exhibition series at Wayne Fleming Arena against the University of Manitoba Bisons women's hockey team. Team Manitoba finished the weekend with a 1-2 record, including a 5-0 victory over the Bisons. The exhibition series was an excellent test for Team Manitoba and both athletes and coaches felt very positive moving forward.
Goaltenders: Grace Glover (Boissevain), Sidney McMullan (Brandon)
Defence: Makenna Beard (Boissevain), Louise Fergusson (Alexander), Presleigh Giesbrecht (Winnipeg), Quinn Mclaren (Roland), Avery Pickering (St.Adolphe), Glory Plett (Winnipeg), Ali Staples (Winnipeg)
Forwards: Oceane Asham (Portage la Prairie), Courtenay Bayes (Winnipeg), Danika Botterill (Portage la Prairie), Abbey Bourdeaud'hui (La Salle), Charlotte Buffie (Winnipeg), Norah Collins (Winnipeg), Maia Ehmann (Winnipeg), Dana Goertzen (Winnipeg), Keara Parker (Winnipeg), Morgan Smith (Winnipeg), Kara Yackel (West St.Paul)
Team Manitoba's roster for the 2021 Western Regional Women's U18 Championship includes 11 athletes from the U18 AAA MFHL and nine athletes from the various Prep programs across Manitoba. The roster also includes eight athletes who were previously selected to the Female U16 Program of Excellence in 2019.
Female U18 Team Manitoba will be led by head coach Neil Chow, assistant coaches Jessica Kaminsky and Alana Serhan, goaltending coach Gord Woodhall and video coach Ryan Hutton. Filling out the staff will be athletic therapist Jennifer Seekings and equipment manager Mathew Relf.
Athletes and staff are excited to participate in the first ever Western Regional Women's U18 Championship and look forward to an amazing week of competitive hockey with the best female U18 athletes in Western Canada.
Game schedule and admission information will be made available through the Hockey Manitoba website in the coming days. Any inquiries regarding Team Manitoba can be directed to U18 Director of Operations, Dustin Stewart, via email (dstewart@hockeymanitoba.ca) at the Hockey Manitoba office.
The Female Program of Excellence is designed to provide high performance female players with the opportunity to develop advanced skills as well as an introduction to the concepts needed to play at an elite level. Players from the Program of Excellence go on to play at the USport, NCAA and International level.
Share