|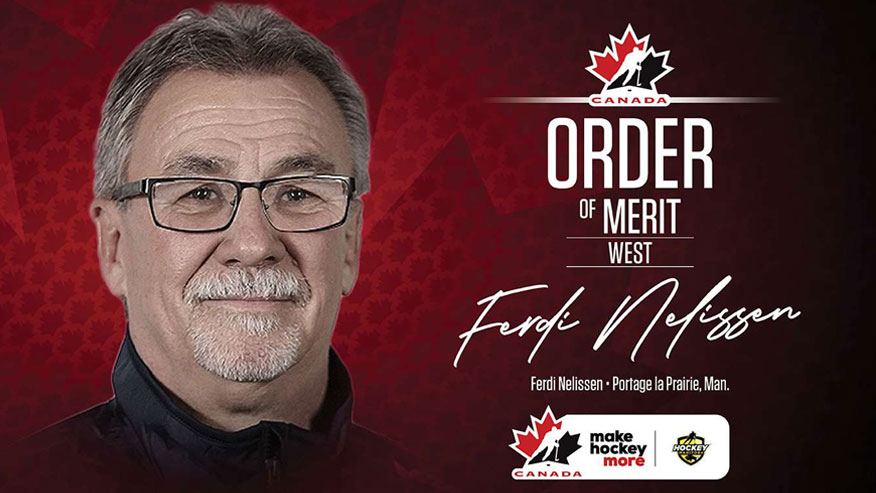 For more than two decades, Ferdi Nelissen has been advocating for and leading the development of women's hockey in Manitoba, most of that time behind the bench coaching and sharing his love of the game at the grassroots level.
Starting with the MacGregor and Portage Minor Hockey Associations in 1998, Ferdi served as an assistant coach for seven years from U7 to U15, adding head coaching duties to the resume in 2003 with the Portage U13 A team. The following season, he led Morden to a U13 Rural A provincial championship.
One of his crowning coaching achievements came as the head coach of the Central Plains Capitals from 2007-19. In 2015, the team captured the provincial championship and went on to the Esso Cup, the national women's U18 club championship, finishing in fourth place.
But Ferdi would probably tell you his greatest success as a coach has actually been the development of athletes, including many who have represented their own regions at the Manitoba Games over the last decade. He also initiated, promoted and operated the Central Plans Capitals pre-season showcase, which is considered one of the top women's hockey showcases in western Canada for university scouts and recruiters.
Ferdi's unlimited enthusiasm for the game has made him a pillar in the Manitoba sporting community and an icon for the women's game in the province.
Share