|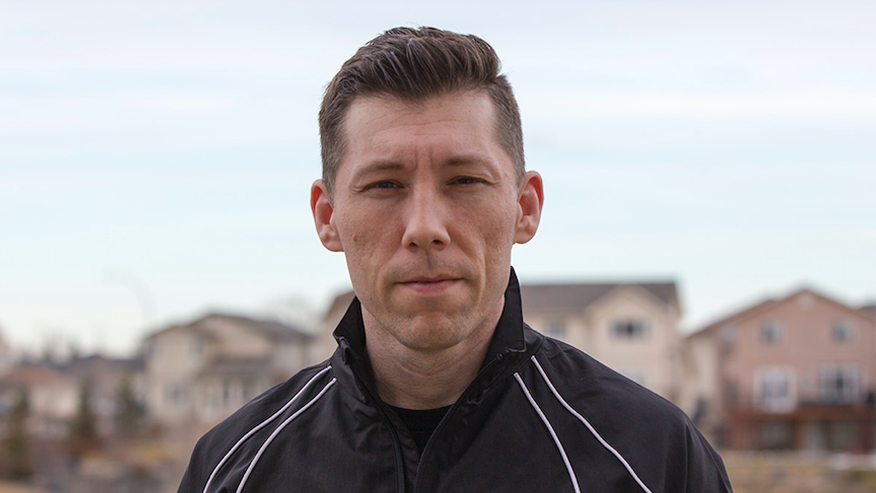 To say that the 2020-2021 season has been challenging for everyone involved with the game of hockey in Manitoba would be a huge understatement.
For River East U13 AA Marauders Head Coach Matt Betker, the uncertainty caused by the COVID-19 pandemic wasn't going to hold his team back from staying connected and creating their own path.
Betker's U13 AA Marauders practiced for five weeks and played a few exhibition games before November 12, 2020 when the entire province went into Critical level (red) on the Pandemic Response System.
In the three months that followed, Betker used Zoom three to four times per week for team interval training, film study, skills sessions and the odd trivia night and he encouraged his players to stay in touch with him via email.
Betker, 40, believes strongly in fostering relationships and building a strong team culture.
"The message I was saying to the boys was literally for seven straight months people have been throwing hurdles at our hockey team. It's not like we were looking to be defiant of COVID rules. We followed every restriction that we were supposed to follow. It was the notion to always keep pushing forward and finding a way to navigate through things," said Betker, a father of two children who has coached for 15 years. "We basically did whatever we had to do to stay busy and stay connected. The boys really took to that. They struggled with the interval training in the beginning but by the end they were quite good at it. I would say that's more of a testament to the kids and their families. It is a really good group of families that we have."
Betker admits that it was disappointing for the team that there were no regular season games to prepare for but the Marauders were able to practice on the outdoor ice for three weeks in February and the team has been back practicing on indoor ice for the past two weeks. The team is planning to wrap up their season by the end of March.
"At first, my husband and I thought this was normal for all teams of this level, but we quickly found out from other parents that this was the exception," said Trina McLeod, whose son Elliott plays on the team "Coach Matt was out there on cold evenings, working hard with the team and now with indoor practices back on, he is right into it and working hard to keep the team Covid safe. We have such an appreciation for Coach Matt and the time and effort he has put into this team. He is what every hockey coach should strive to be."
During a season in which players were cut off from so much in their lives, the importance of having something to look forward to and rely on was not only important for Betker but for the players and parents as well.
"In life, you can always come up with excuses for why you can't do something or why we should give up or why this isn't going to be a decent hockey season or we can choose to move forward and not accept that and keep working hard and keep trying to get better," Betker said. "You need to stay in good physical and mental shape. As a group, they really took to that message and were eager to learn and absorb and be challenged. They made the best of whatever we could and I'm very proud of them for that."
Betker is an IT Project Manager for Manitoba Public Insurance and his skill set has been highly transferrable to his role as a hockey coach.
"How you communicate, the words you choose to use, the rate at which you put out information, it is all important, " Betker said. "I have always said that nowadays you have to take a modern view of leadership. The old fear-based authoritarian leadership I just don't think is effective. I am all about relationships and keeping the team dynamic strong. You're not going to accomplish much without a good culture and good relationships and we have that on our team."
Although Betker is unsure if he will coach the U13 AA Marauders again next year, the impact he has had on the 17 players on this year's team is undeniable.
"He is one fantastic and committed coach and his love for the game passed on to the players," said Christy Ploegman, mother of Anders Ploegman, a player on the U13 AA Marauders. "Even though the team didn't have a normal hockey season, because of Matt I feel like they will be a step ahead next season."
—–
Hockey Manitoba wants to hear your good news stories of coaches, parents, players, officials, and volunteers who are having a positive impact in your communities!
We are asking our members to help us tell these heartwarming stories by reaching out to us. You can submit your community stories by emailing Ezra Ginsburg, Hockey Manitoba Coordinator, Communications (eginsburg@hockeymanitoba.ca).
Share